YOGA DAY CELEBRATION
International Yoga Day Celebration
Symbiosis School of Banking and Finance never ceases an opportunity to enrich its students with physical and mental health. To ensure this, SSBF participated in the International Yoga Day celebration on 21th June 2020, hosted by SIU via a virtual platform. The college graciously emboldens students to practice Yoga on a regular basis, keeping in mind its ability in bringing together physical and mental disciplines to achieve a peaceful body, soul and mind. While the world is engulfed in a health crisis today, SSBF encouraged students to look towards a brighter future.
The celebration started with our Hon'ble Prof. Dr. S. B. Mujumdar, Chancellor, SIU, Pune addressing the students and staff about the advantages and paybacks of Yoga. A prayer, to bring peace within our surroundings and ourselves, was recited. The students took part in Om chanting and a pious aura was fondled amongst all. There was whole hearted participation in both standing and laying down asanas. After a schedule of enriching exercises, a period of relaxation, to bring about peace in our minds, was maintained. The session ended with the Director of Symbiosis School of Sports Sciences, joining the students for relaxation and breathing exercises.
Practicing yoga on a regular basis brings peace and joy to one's body and mind. In these difficult times, the benefits of yoga need to be seized, now more than ever. With this, International Yoga Day celebration, SSBF has definitely been able to guide its students towards the beneficial path of yoga, which will aid them to excel in life. SSBF would also like to thank SIU for coming up with such a peaceful and relaxing session and Hon'ble Prof. Dr. S. B. Mujumdar for gracing the occasion with his presence.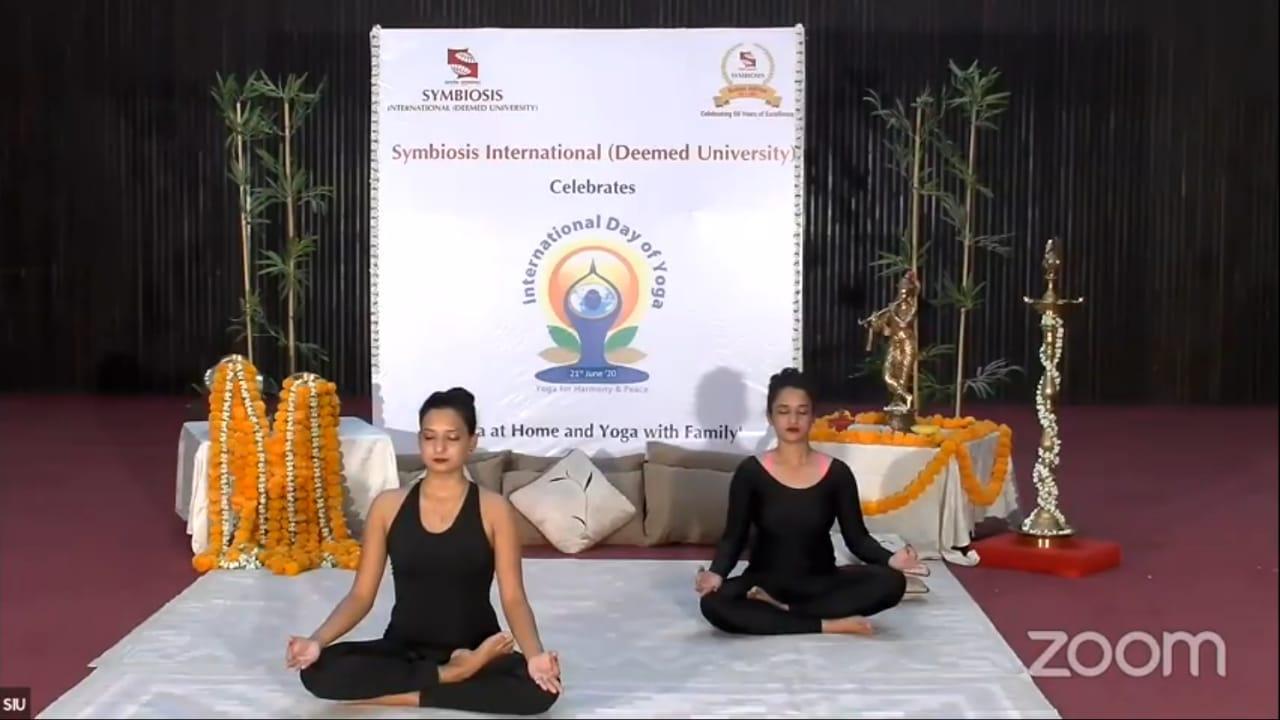 Yoga Day Celebration 2019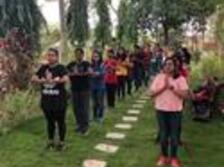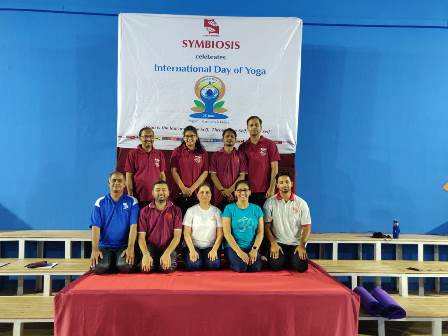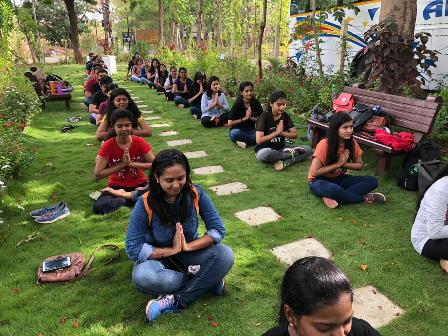 Yoga Day Celebration 2018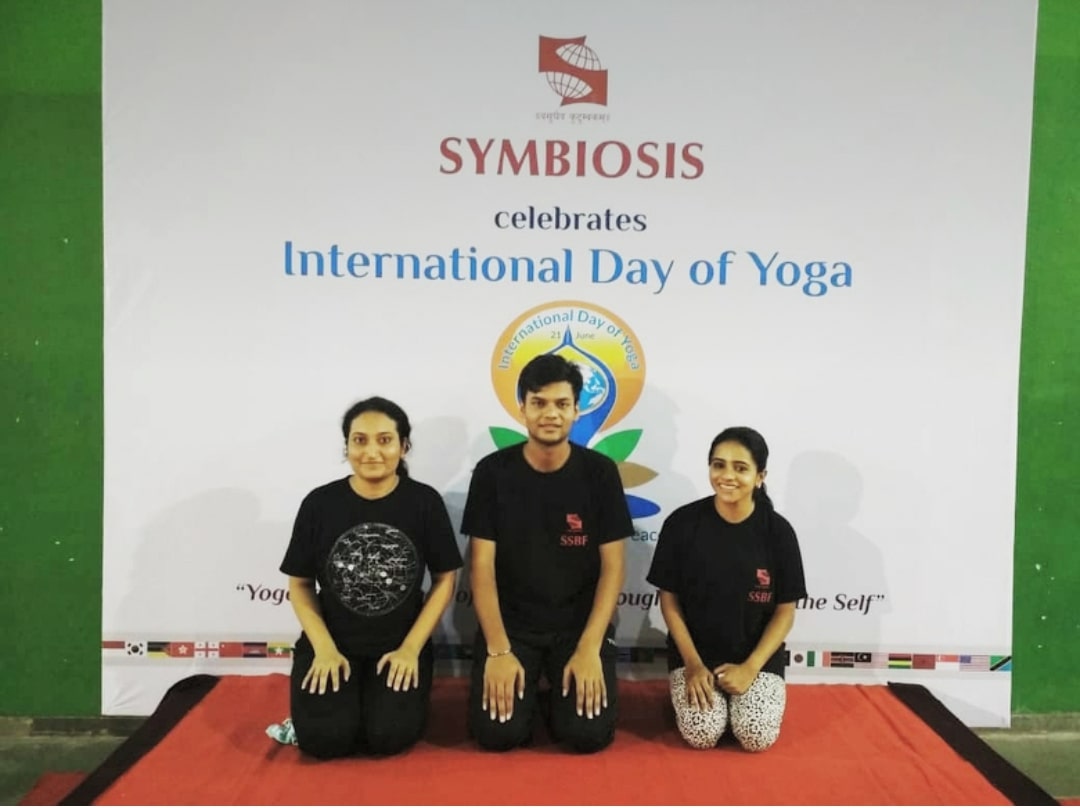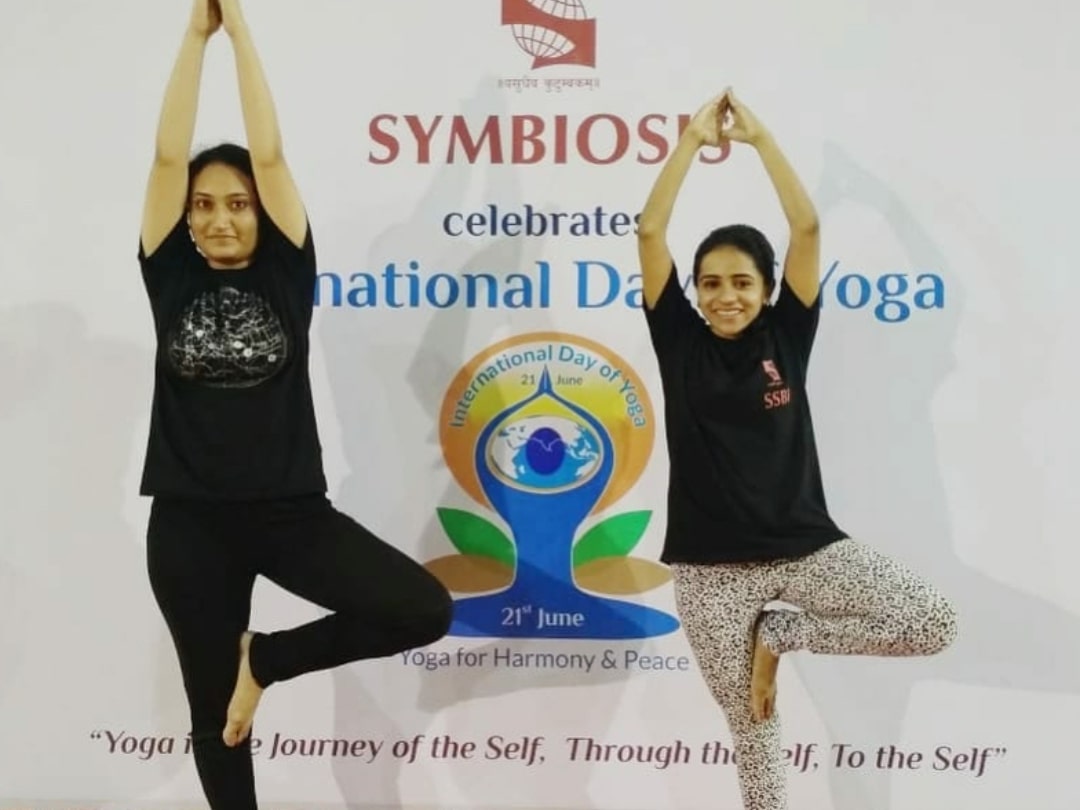 Yoga Day Celebration 2016