From The Chancellor's Desk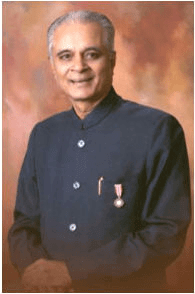 Prof. Dr. S.B. Mujumdar
Prof. Dr. S.B. Mujumdar
President & Founder Director, Symbiosis Society Chancellor, SIU
M.Sc, Ph.D
"Banking sector is increasing in scale and complexity. There is need to recruit and train the additional staff as public sector banks will have to face the challenge of retirement of a large part of their workforce. Some estimates suggest that close to about 500,000 employees of public sector banks would retire over next five years. Apart from this, the Banking & Financial Services Industry as a whole is on the path of growth and is at the same time wrought with challenges. This sector needs more and more readily employable trained professionals to rise up to the occasion. It is in recognition of this need that we have set up Symbiosis School of Banking Management. I am confident that the students are adequately equipped with the knowledge and trained with the necessary skill sets."
Disclaimer
It is our endeavour to provide the accurate information on the website.
User should contact directly to authorised person in case of any query about information and content. Symbiosis School of Banking and Finance (SSBF) reserves the right to make changes to any content on the website at any time.