Student Achievements
At SSBF the focus is on the overall personality development of the students. Besides the routine curriculum, students are encouraged to take up various certifications like NISM, FRM and others offered by NSE to name a few. These not only help the students to increase their knowledge base of their area of interest but also equip them to be ready to face the challenges of the BFSI sector.

Semester Exchange Program at Nuremberg Tech University, Germany

Top 20 Fitness for Freedom Run - 5th of August 2021
Top 20 Female Category - Simran Madan
Top 20 Male Category - Shreyas Gaidhani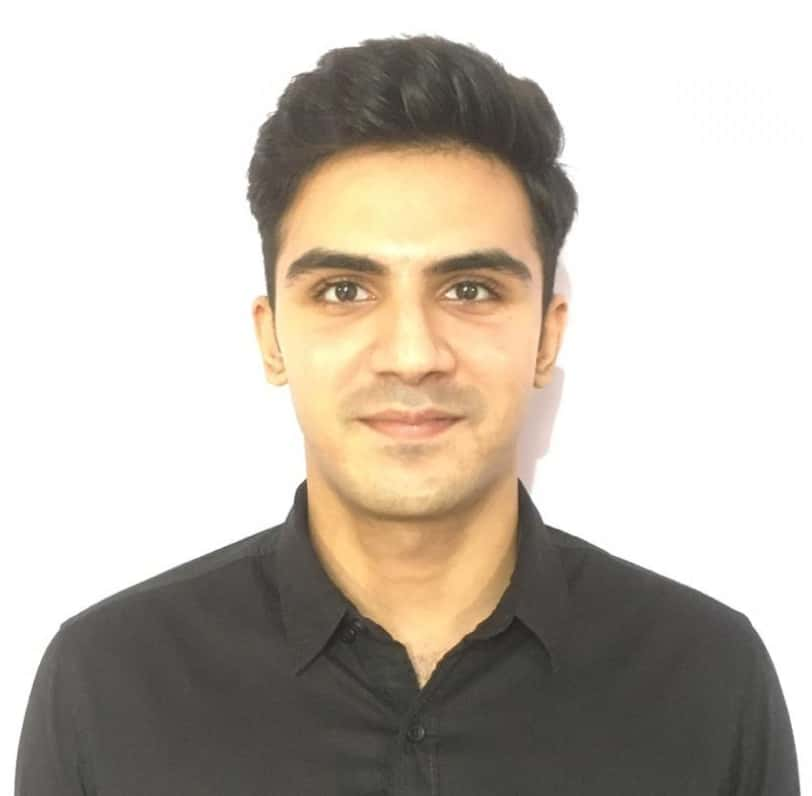 Kevin Mathew of batch 2020-2022 has cleared the CFA Level II exam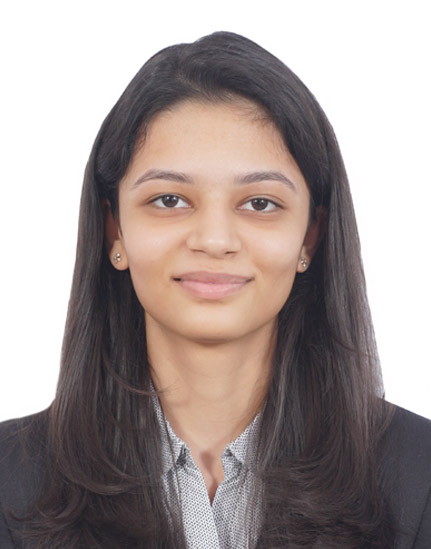 Shobhan Verma of batch 2020- 2022 is a national level Volleyball player and has cleared the CPT exam.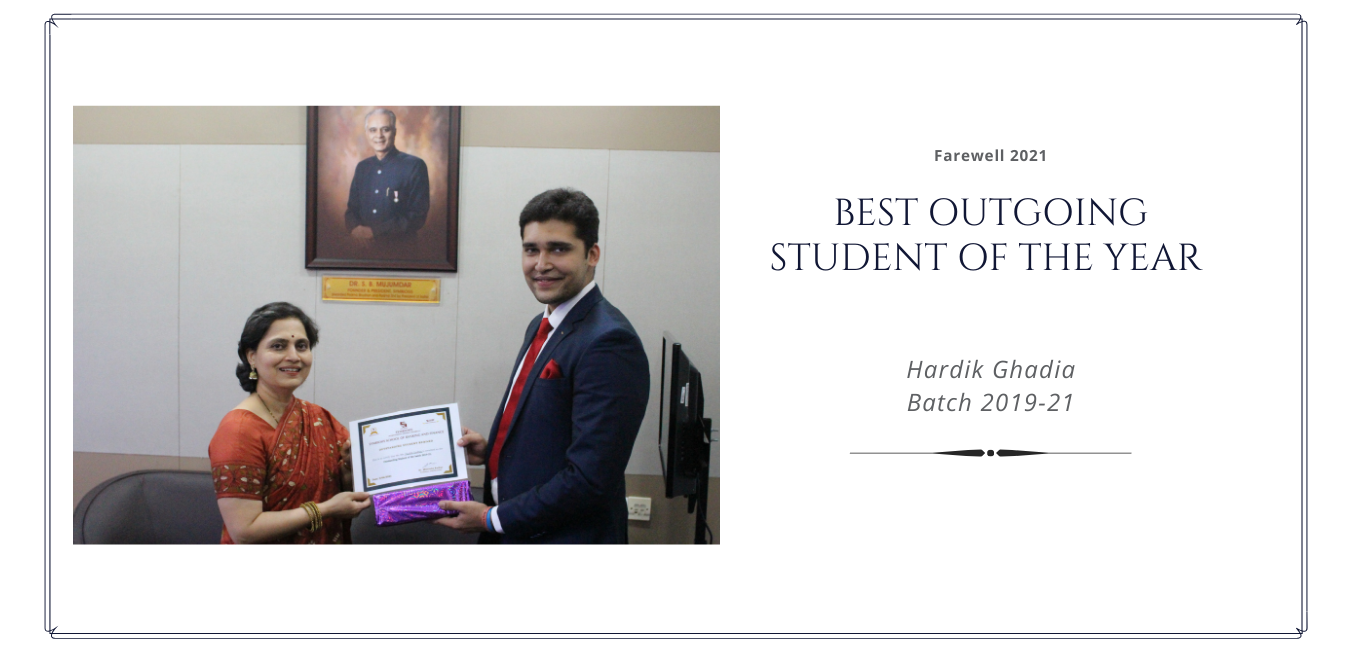 Best outgoing student of the year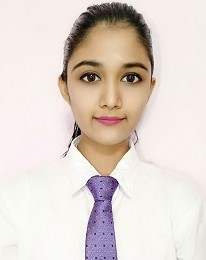 Mahima Gharami of batch 2020- 22 secures first position in the National Unity Day-Speech Competition held by Symbiosis School of banking and finance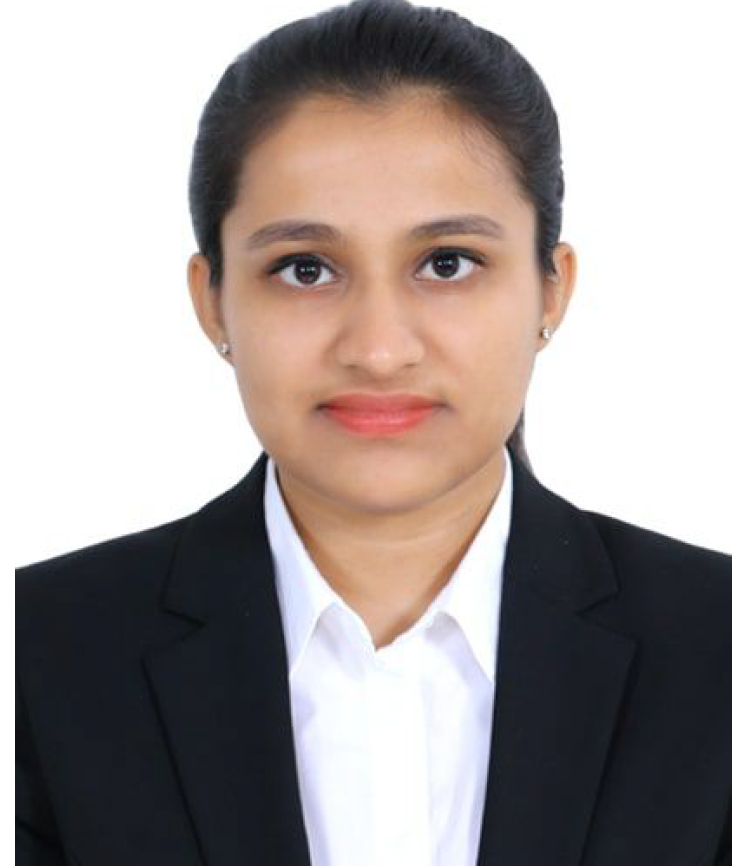 VANSHIKA SARAN GOYAL of batch 2020- 22 secures third position in the "Vigilance Awareness Program" Competition organized by "Bank of India"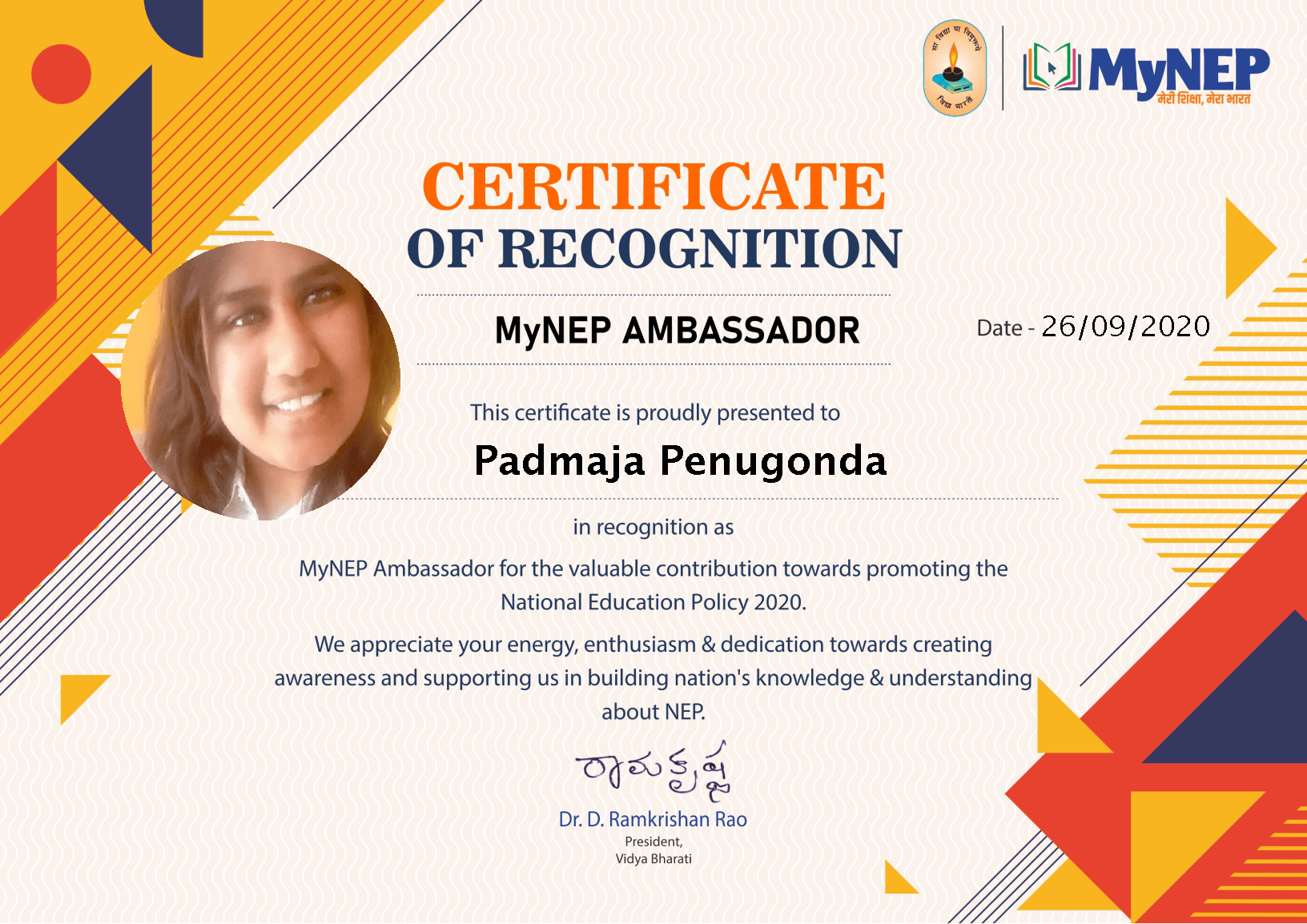 Ms. Padmaja Penugonda (batch 2019-21) has been certified as the "MyNEP Ambassador" towards promoting the National Education Policy 2020.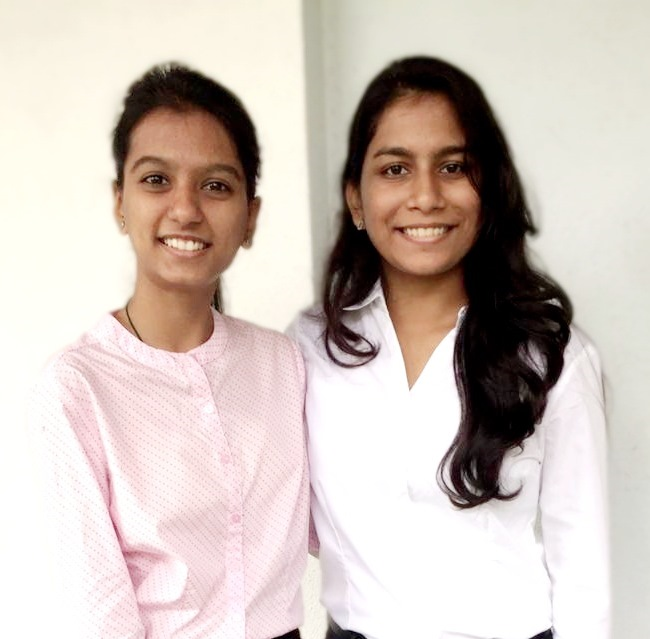 Vibhuti & Vidhi Agrawal of the Batch 2019-21 won 2nd rank for Business Quiz Competition at Kirloskar Institute of Advanced Management Studies
Vibhuti of Batch 2019-21 secures 1st position in Extempore Competition held by Bank of India.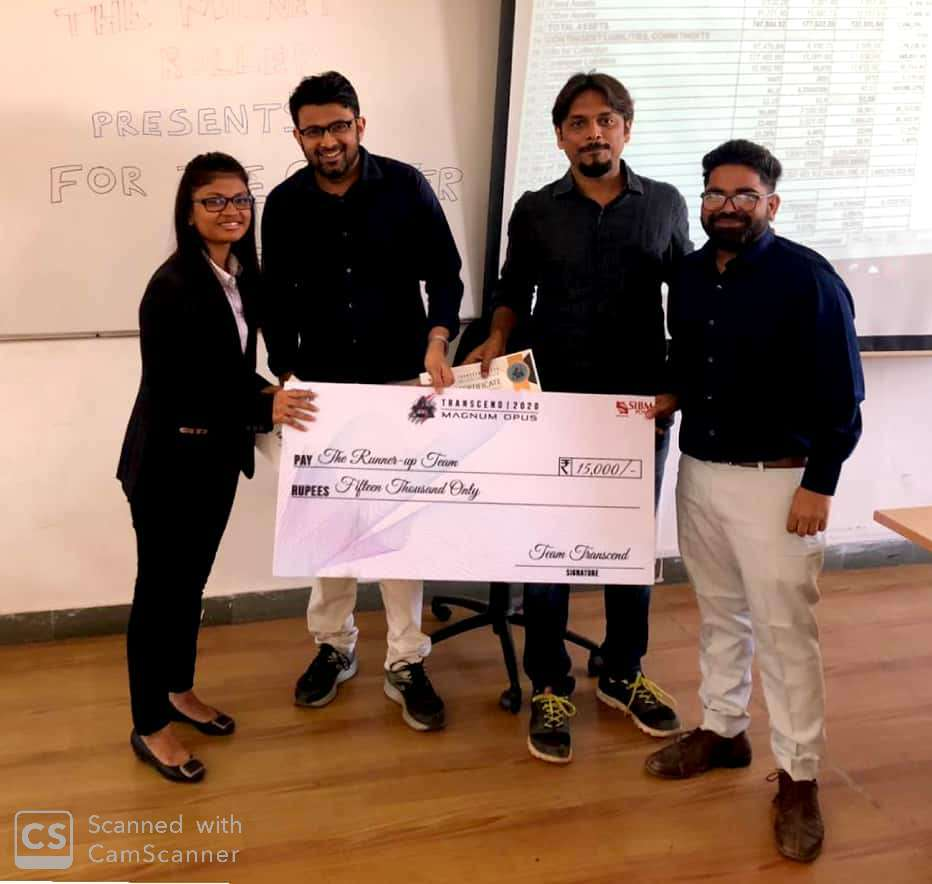 Hardik Arora & Jaya Mangal of the Batch 2019-21 won 2nd rank for For the Greater Greed (case study Competition) at SIBM, Pune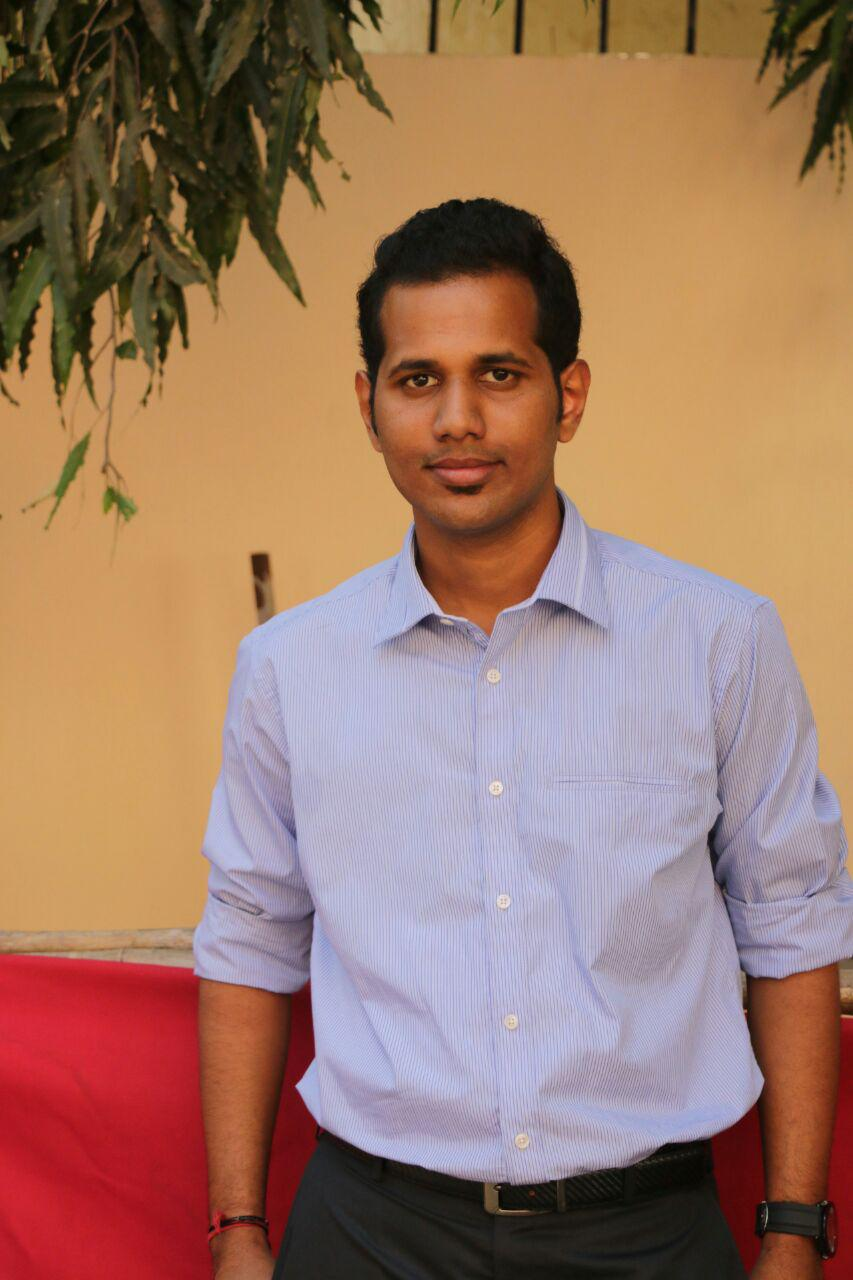 Shashank Kanchan of the Batch 2019-21 clears CFA- level 1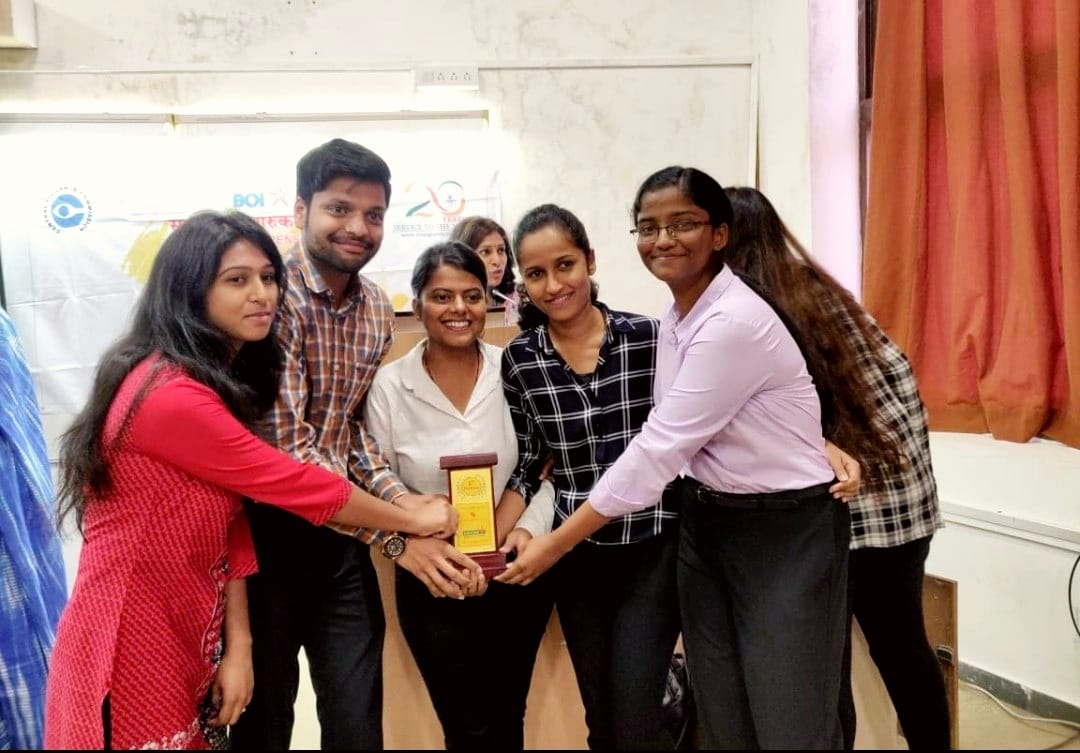 Arjun Gupta, Lincy Abraham, Kritika Kaushal, Lakshata Kushlani and Sonali Kumari of the Batch 2019-21 won 1st rank for BOI- Painting & Poster making at SSBF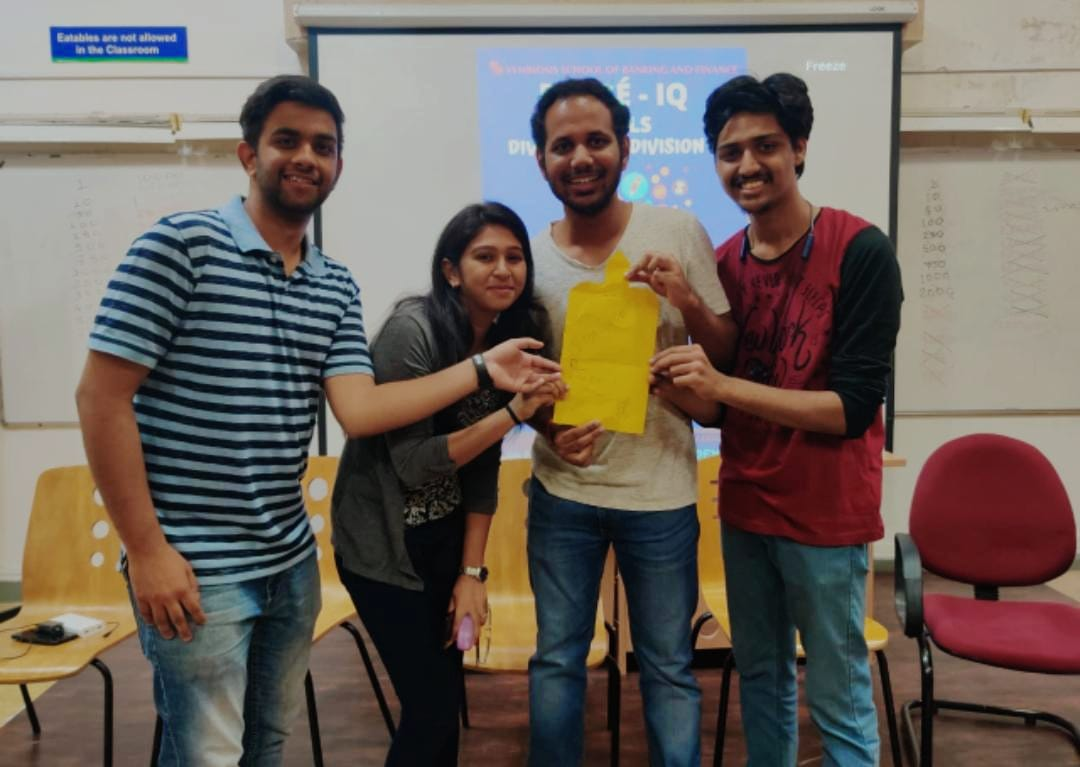 Kritika Kaushal, Shashank Kanchan, Anshul Sinha, Akshay Manvikar, Siddhant Raghuvanshi of the Batch 2019-21 won 1st rank for Entrepreneurship IQ Quiz Competition at SSBF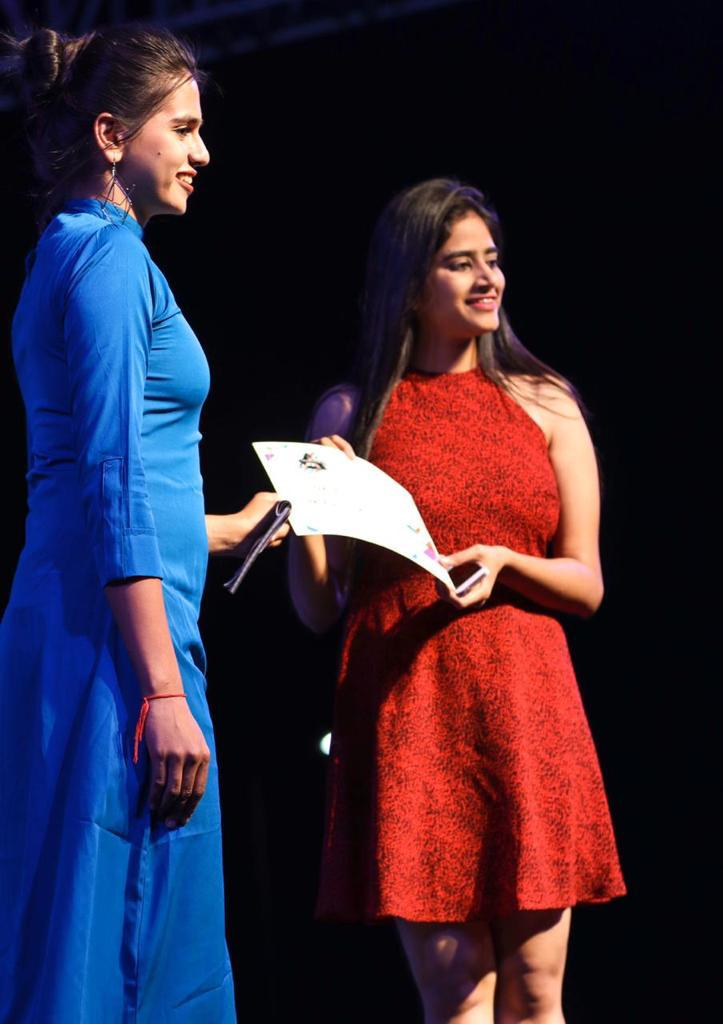 Aparna Uppal from Batch 2019-21 has been entitled as Ms Transcend
Organised by- SIBM, on their annual fest Transcend.
Internships are an important phase in MBA Life, during the pandemic, organizations gave students a Work from Home experience of corporate life to give the essence of their life ahead. The students were given an opportunity to work closely with their mentors and got a chance to learn time management, professionalism, commitment towards their work. 4 students from Batch 2019-21 got Appreciation Letter from their organization.
Name of the organization-: NNM NextGen Advisory Pvt. Ltd
Job Role-:'Learning and understanding the startup evaluation from Proof of concept criteria and financial modeling'.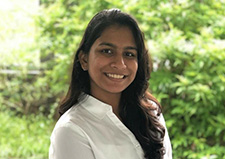 Vidhi Agrawal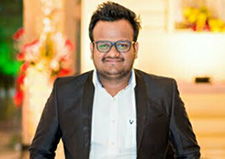 Prateek Keshan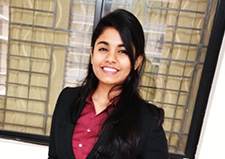 Anisha Chaudhuri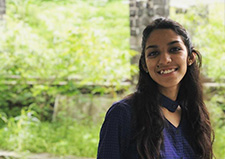 Pooja-Maheshwari
Shrey Nagle & Ashish Sahu of Batch 2019-21 were a part of the SIU team and represented SIU at the West Zone nationals championship for Basketball and Volleyball respectively.
Summer internships are an important stepping stone in a management student's life that offer the important opportunity to work closely with professionals in their field. They also give an opportunity to develop knowledge, competencies, and experience related directly to their career goals. Like every year, students of SSBF had the opportunity to work with many reputed organizations for their internships. This year, in particular, was seen as special because of the students' achievements at their respective organizations. Fifteen students of Batch 2018-20 received certificates of appreciation from organizations like State Bank of India, HDFC Bank,Indian Overseas Bank, Bank of India and Bank of Maharashtra; in areas like banking administration, loans and advances and wealth management. The institute would like to congratulate the students for their sincere hard work being recognized and appreciated.
Aarsh Bodiwala & Akanksha Nigam of Batch 2017-19 bagged first position in Stockmania organized under Perspective Richter 10, the annual management cultural fest of Institute of Management, Nirma University.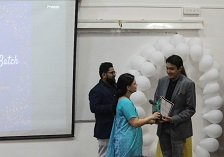 Prateek Rampuria from Batch 2018-20 awarded the "Outstanding Student Award"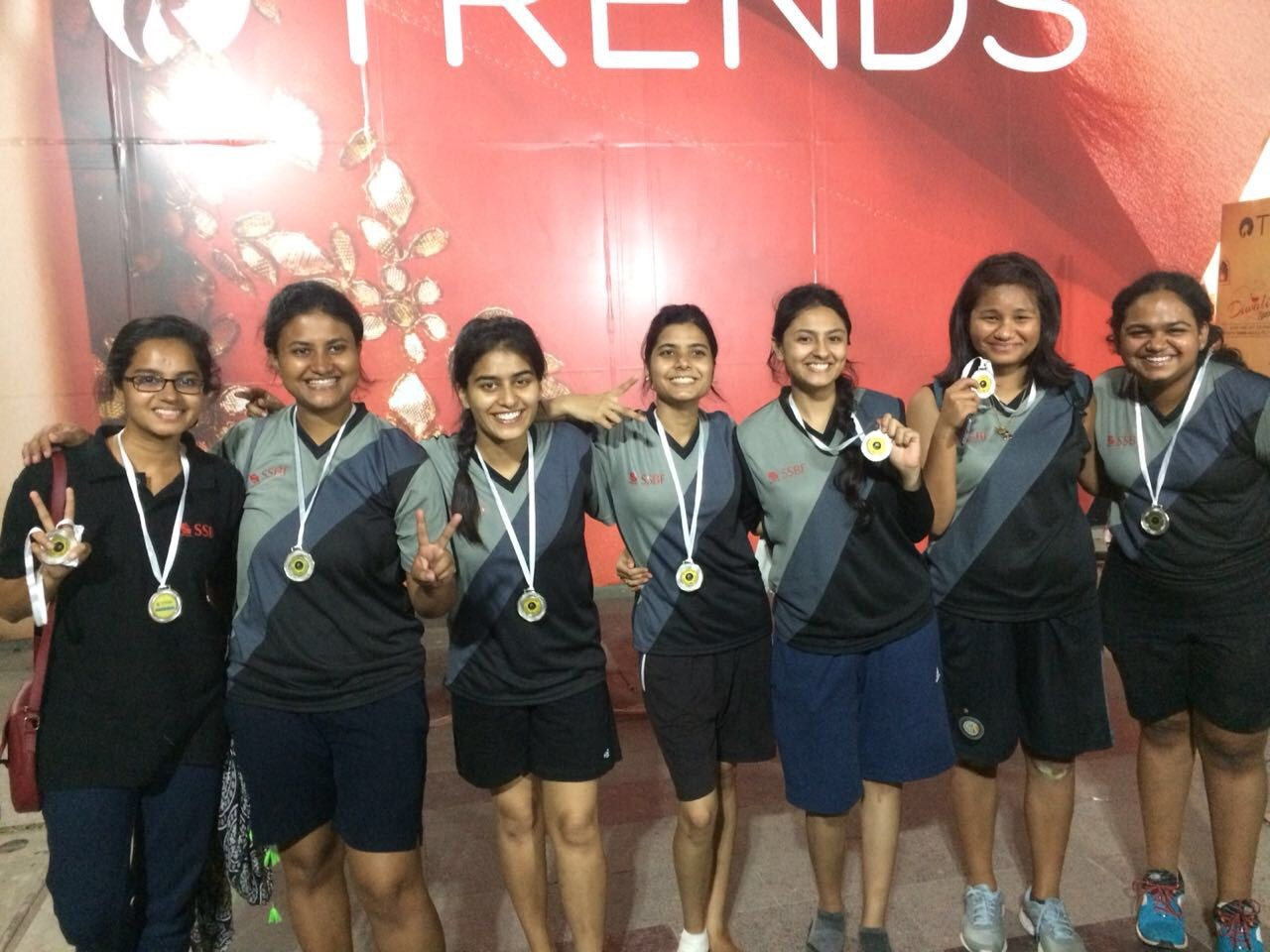 SSBF Girls Basketball Team won the Silver medal in the Parakram'18 organised by Institute of Management (IMNU), Nirma University on 29th September 2018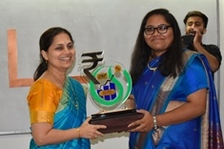 Ashmika Markale from Batch 2017-19 awarded the "Outstanding Student Award"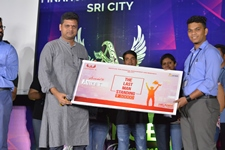 Mr. Aniket Balam from Batch 2016-18 won the competition, "The Last Man Standing" with an award of Rs. 50,000/- after 50 hours of continuous gruesome battle against students from NMIMS, IIT - Madras, SIMS, Welingkar, IFMR and many other top B-school institutions.
The competition was conducted by Institute of Financial Management and Research, Chennai on 9th, 10th and 11th of February 2018. The event consisted of rounds relating a series of Case studies, Presentations, Simulations, Live Trading, Stress Interviews and a wide range of physical tasks.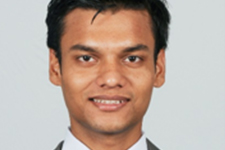 Represented Symbiosis International (Deemed University) and also Captained the team in the West Zone Inter University Badminton Tournament held at North Maharashtra University, Jalgaon from 17th Dec 2017 to 24th December 2017.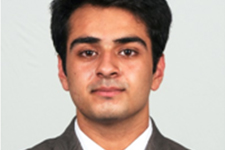 Represented Symbiosis International (Deemed University) and Captained the team in the West Zone Inter University Tennis Tournament held at LNIPE, Gwalior from 13th December 2017 to 19th December 2017.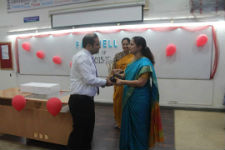 Mr. Bhargesh Mahida from Batch 2015-17 awarded the "Outstanding Student Award
SSBF team won the prize money at NIRMA University for the event RASPRAVA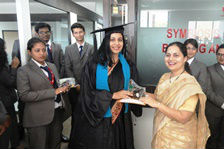 SSBF Gold Medalist of batch 2013-15 Ms. Jayalakshmi Desai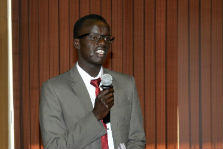 Our international student Simon Kuany has been nominated by UNESCO MGIEP as the youth delegate for the upcoming UNESCO 9TH YOUTH FORUM ON "YOUNG GLOBAL CITIZENS FOR A SUSTAINABLE PLANET" from 26th to 28th October 2015 in UNESCO HEADQUARTERS IN PARIS, FRANCE. It is fully funded by UNESCO MGIEP.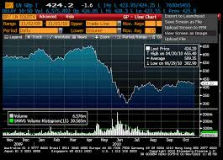 SSBF secured second position in all over India Bloomberg sponsored Trading competitions "So You Think You can Trade" (5th Jan 15-5th Feb 15). 105 active teams participated from 27 eminent B-School vis-a-vis IIM Kolkata, IIM Bangalore, MDI Gurgaon with their respective trade ideas to beat the market with their respective stock gyan. Among top 15 national finalists 5 teams from SSBF made into that list with their respective trade ideas.
Elected President Symbiosis International Students' council 2015-2016 As the president of the broad (broad because it goes beyond symbiosis and to other colleges but functions under symbiosis) international students council, he has to oversee a 14 member team comprise of international students from various countries which look into the welfare of international students in symbiosis mostly and other colleges in the city. So they organize events; both intellectual and cultural, sports, promotions and branding and work in conjunction with/under the purview of Symbiosis Center for International Education (SCIE) to drive forward the internationalization strategy of Symbiosis.
HDB FINQUEST - Branding Quiz Competition held on 8th October, 2015 at MITSOT College, MIT PuneOut of 140 teams, 3 teams from SSBF got into final round of top 8 out-performing all other teams and made it to top.The Quiz Competition was organized by HDB Financial Services.
The winners are-
2nd Position- Hitish Sethia & Ruchin Kaul
3rd Position- Tanmay Atey & Siddhant Bhatnagar
4th Position- Himanshu Sajlan & Paridhi Mahendra
Congratulations to the students who brought accolades to SSBF by their winning participation. Congratulations to all the students who actively participated in the event.
The following students have walked that extra mile and we are extremely proud of their achievements:
| Name | Achievement |
| --- | --- |
| Ms. Akshata Javalagi | Akshata stood 4th in the The FLIP National Challenge (All-India level) Sept-Oct 2014 in Treasury & Capital Markets certification and shall be receiving a "Letter of Appreciation" and a PPO from YES Bank as well as a "Badge of Excellence" from FLIP. |
| Simon Kauny | Awarded joint scholarship by SIU-ICCR for Program MBA (Banking & Finance) Batch 2014-16 |
| Mr. Satyaki Roy | Successfully completed the World Bank`s MOOC on Risk Opportunity: Managing Risk for Development |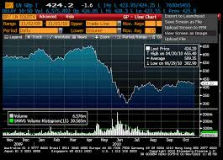 Ms. Apoorva Srivastav won the title of "Ms. Transcend 2015", annual event held by SIBM, Pune.
1st Runner Up Event: Business Plan - Shark Tank
Team: Uzair Mirza, Hitesh Ramchandani, Puneet Shekhar, Pankaj Nehra
2nd Runner Up Event: Investment Gala
Team: Rohit Pareek, Karan Paul, Ankit Choudhary