Teacher's Day
Teachers' Day 2022
On 5th September, Symbiosis School of Banking and Finance celebrated Teacher's Day in Assembly Hall with a lively event organised by the Alumni Team. It was a moment of appreciation for our teachers, who shower us with knowledge, commitment, and kindness that will guide us in the correct direction and motivate us to become better people.
The event started with our fellow batchmates giving a warm speech and welcoming our faculty. Along with this, a fellow batchmate of ours sang "Maa Saraswati Vandana" to commence with the event.
Then there was a memorable speech by our peers about the significance and history of teaching. Following this, one of our peers read the poem they wrote for our teachers.
After this, there were several high-spirited dance performances by our fellow students, showcasing their talents such as dancing and singing.
In between these performances, there were creative games that involved both the teachers and the students, and they were very engaging for the entire audience.
By the end, everyone was cheering and having an exciting time, all the while we had a moment to appreciate our teachers who continue to put in the effort to transform us into the best versions of ourselves and thank them for everything they have and continue to do for us. We look forward to more such events in the future and kudos to the Alumni Team.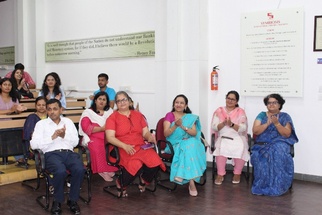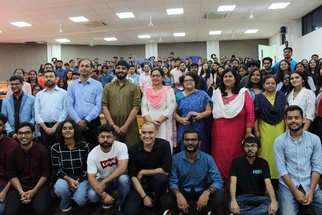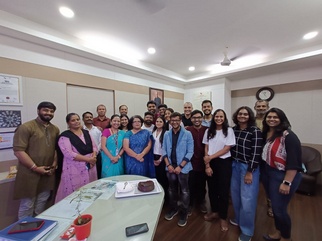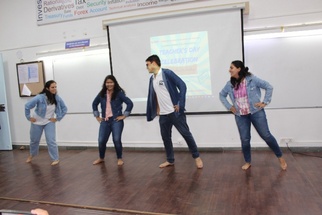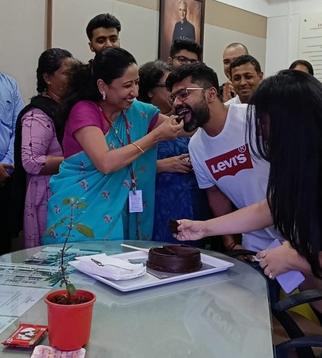 Teachers' Day 2021
Quoting from the Harry Porter, "Words are in my not so humble opinion, our most inexhaustible source of magic, capable of both inflicting injury and remedying it." But, its draining to put into words, even if we were wordsmiths, how much we appreciate our beloved professors who have given us a never-ending list of things to be grateful for.
On 3rd September, 2021, the Alumni Committee at SSBF, organized a virtual Teachers' Day celebration to express gratitude to the esteemed professors who play a very cardinal role in transforming and shaping lives of all the students.
A warm welcome from Dr. Manisha Ketkar, Director, SSBF wishing all the faculties a "Happy Teachers Day" begun the event followed by her pleasant, wise words that displayed her zeal towards the entire event. All the teachers were blissed out with the fun-filled and interactive games organized by the students. They were even more contented with the delightful dance performances by the students and a lovely poetry was also an attempt at bringing wide-wonderful smile on the faces of our professors.
Its rightly said that there's magic in teachings of each and every teacher and we thank all our professor from the bottom of our heart for having blessed us with this knowledge named weapon to conquer the world, which is going to stay with us forever.