From The Vice Chancellor's Desk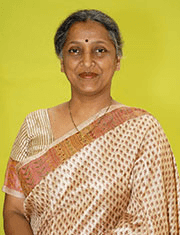 Dr. Rajani Gupte
Dr. Rajani GupteThe Vice - Chancellor of Symbiosis International (Deemed University),
Pune
"With the potential to become the fifth largest banking industry in the world by 2020 and third largest by 2025 India's banking and financial sector has been expanding rapidly. This sector needs trained professionals to rise up to the occasion. With this view in mind, the University has set up Symbiosis School of Banking and Finance and I am confident that the students here are trained with the necessary skill sets and competencies to be readily employable for the BFSI."
Disclaimer
It is our endeavour to provide the accurate information on the website.
User should contact directly to authorised person in case of any query about information and content. Symbiosis School of Banking and Finance (SSBF) reserves the right to make changes to any content on the website at any time.