Banking Drive
FINANCIAL LITERACY DRIVE- BANKING DRIVE
When pandemic suddenly came upon the entire world, causing the wheels of the global economy to abruptly stop, resulted in a record-breaking market collapse. The pandemic hence led to a 60% increase in the opening of new Jan Dhan accounts, according to the report.We believe this surge is possibly related to the thrust on digital payments - which require a bank account - amid the rising fear of infection.
The Banking Drive Committee conducted a week-long activity between 27th January - 2nd February 2021. Financial literacy is integral to a country's growth. 76% of India's adult population is not even aware of the basic financial concepts. To help increase financial literacy, the students enquired with a domestic servant about their bank account. If they did not have a bank account, the students guided them in opening one bank account. They also educated them on the need of having a bank account. Students also educated the domestic help about the benefits of a Jan-Dhan Yojana and taught them to operate a Rupay card. The students played their part in increasing financial literacy by helping those around them.
This drive made us realize that we have to be committed to spread financial literacy so that .the regular expenses, secure the future, and to tide over the various crises that can come our way.
"The benefits of pursuing financial independence are many but being able to handle stressful, unexpected events with ease is one of the most valuable."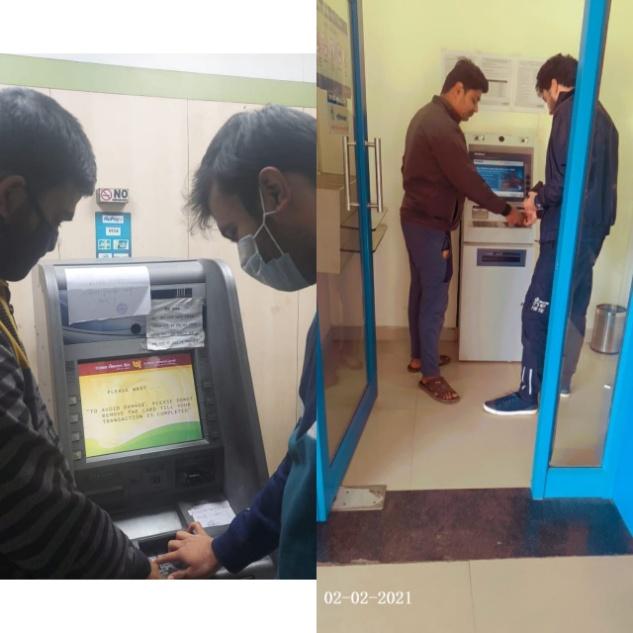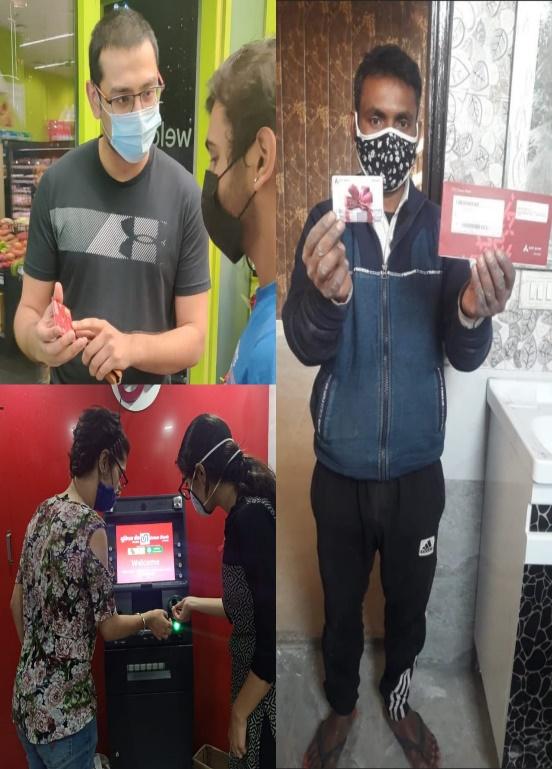 Duration: July,2019 – March,2020
As Banking Drive was a new committee formed by SSBF management in 2019, we started our work from the beginning to achieve an objective of committee which is survey on Financial Literacy and spread awareness towards financial products in rural areas near by Symbiosis Knowledge Village, Lavale and work towards financial inclusion of rural people. Initially, with the support of Dr. Dilip Ambarkhane Sir we met several times and brainstormed about how we can achieve this and finally we prepared a survey questionnaire which is based on knowledge, attitude and behaviour and we allocated score to them. Afterwards we started visiting Urwade village every Saturday which is located at 20 km from Symbiosis, Lavale and adopted by Symbiosis University. We formed group of volunteers to survey whole village which constitutes around 400 families. We got very good response from people of village and they were keen to understand various banking products like different types of loans and different government schemes which can be helpful to them. We have completed survey of whole village by Decemeber,2019. After completions of pen-paper based survey we entered whole data in a spreadsheet to make digital record, analysed the data and allocated score to them which was already shared. We can say from our experience that people of Urwade had a huge respect for Symbiosis University and they often offered us tea and food which was unexpected but nice hospitality to us.
Except survey, Other social initiative we made a video on communal harmony and showed in a class. We often send some banking related stats and news updates to the batch. We have also organized two big events and details of same are as below:
Financial Literacy Drive – Rihe
On 8th,9th,15th and 16th February, 2020 we with the help of ISR committee and other volunteers had conducted financial literacy survey drive at Rihe village which is located at 25 km from Symbiosis, Lavale and also adopted by Symbiosis University. This drive was conducted from 9 AM – 5 PM on all 4 days and completed survey of whole Rihe village and other 12 small colonies located near to Rihe village. Lunch was given to us at the home of one of villagers which was also good.
By the end of this activity, we collected total of around 1100 financial literacy surveys which also includes Urwade village.
Banking Drive – Account Opening Event
On 12th March, 2020 SSBF organised banking drive camp in Urwade village, an event where people who are yet to open their bank accounts are given an opportunity to get their bank accounts opened, with the support of BANK OF INDIA. The bank did this with the help of student volunteers from SSBF'S banking drive committee who were responsible for collection of data of the individuals who wants to open a bank account. The event saw a participation of Director ma'am herself Mrs. Manisha Ketkar with faculty Dr. Dilip Ambarkhane. The event really helped people of Urwade village who were being left out of various government schemes. For this fortuitous undertaking the panchayat office of the village was chosen where bank official processed and verified the documentation needed for opening the respective accounts. "It goes without saying, that helping other is the way we help ourselves". The sentence here is befitting in this context which shows the team's alacrity and willingness to lend a helping hand for those in need. This is what we ensure here at SSBF.
We are looking forward to work in a next year with the help of enthusiastic juniors.
Attachments: Committee work Images
Banking Drive Survey – Urwade Village: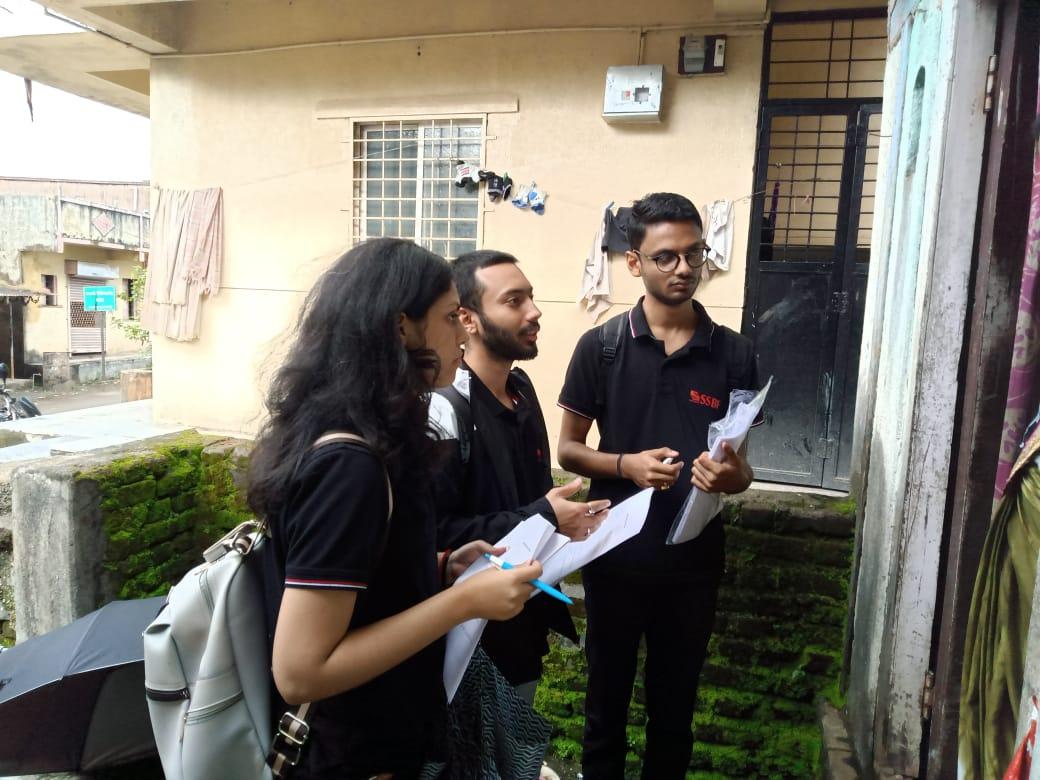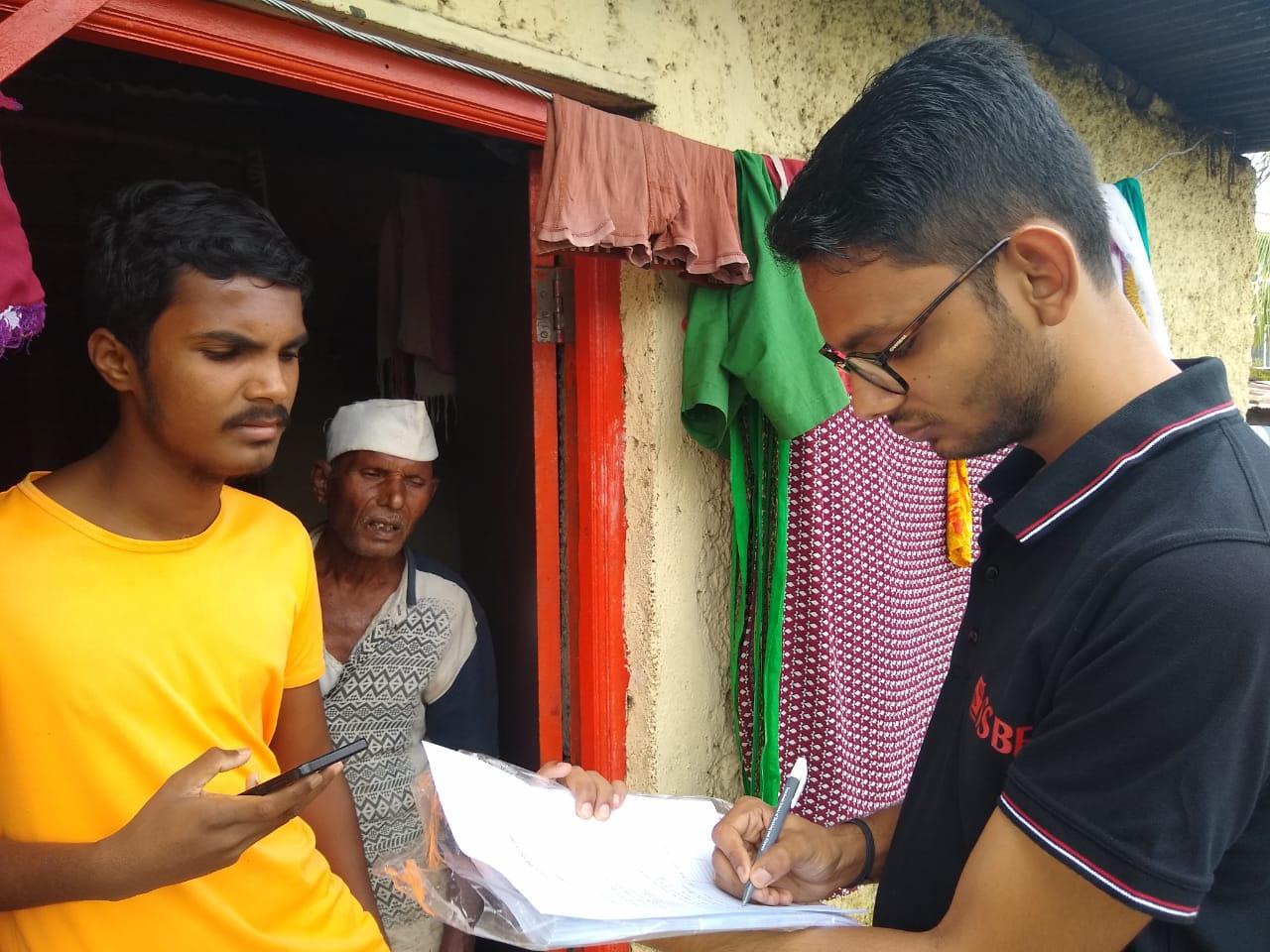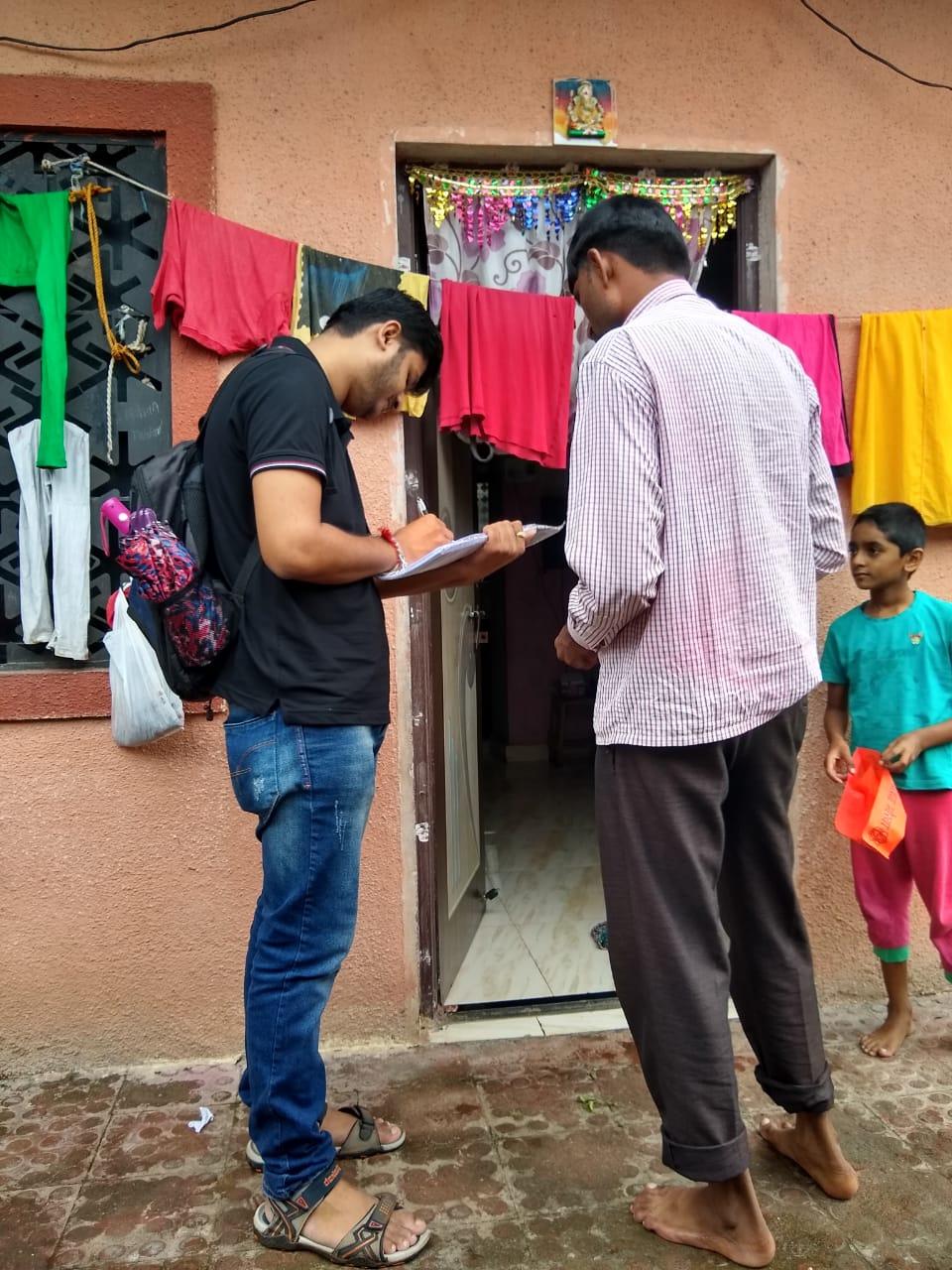 Account Opening Event: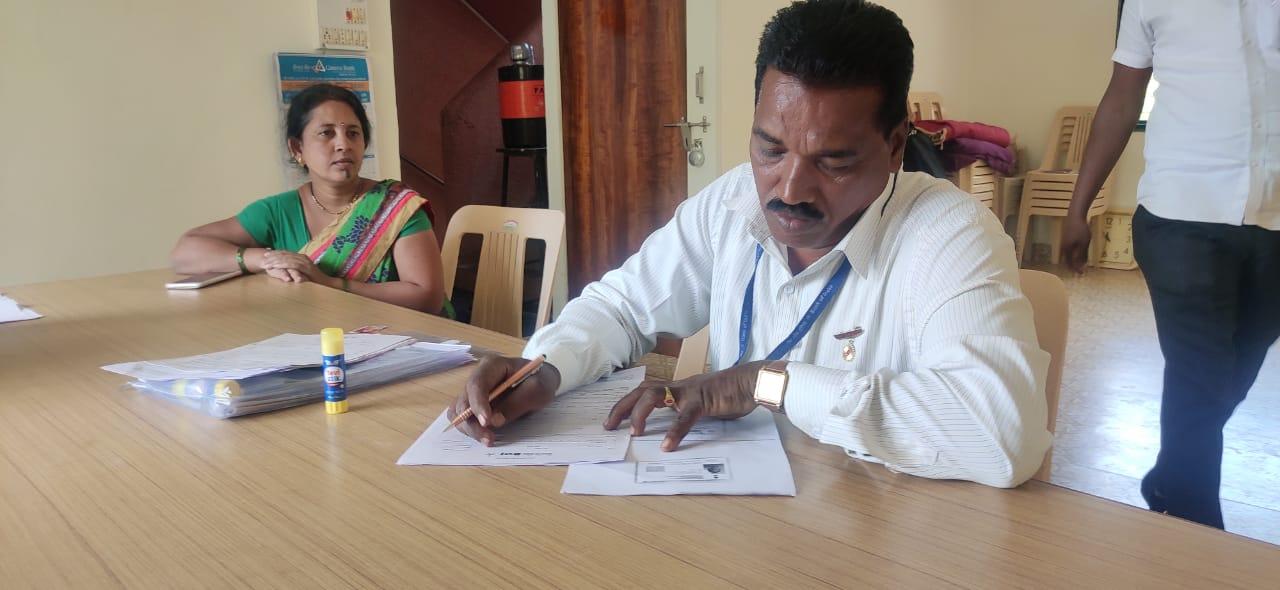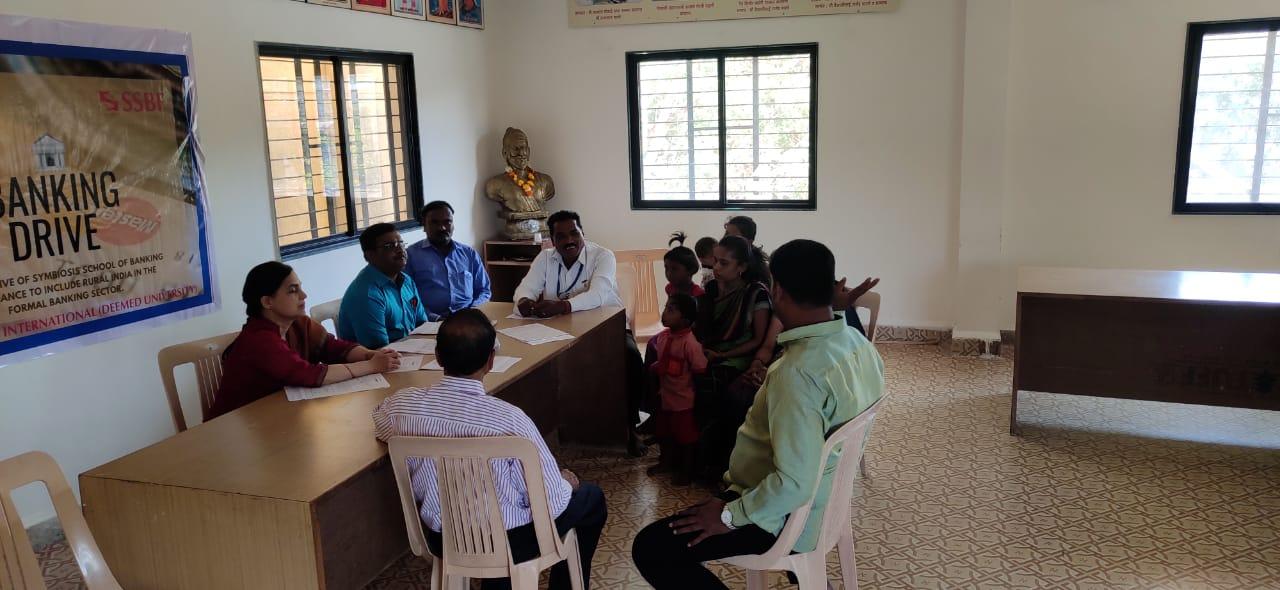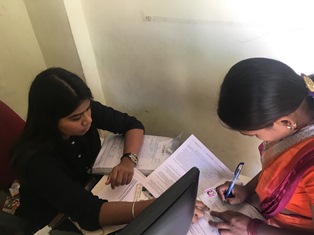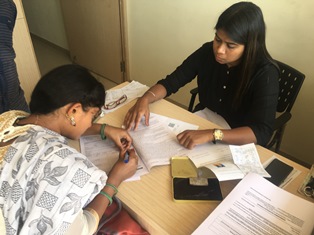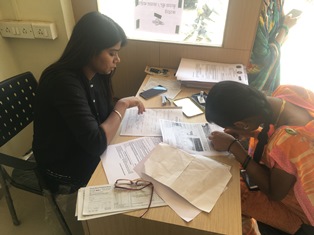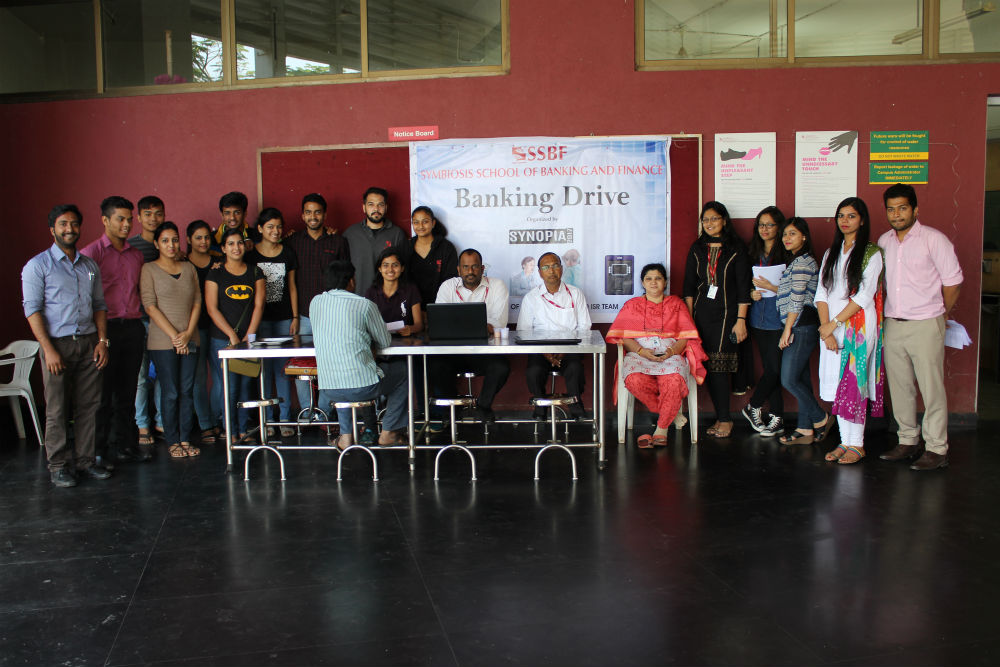 The ISR and Co-Curricular Team initiated a Banking Drive across Symbiosis campuses all over Pune on 7th, 8th and 9th December, 2016 with the aim of creating awareness and providing access to banking services to the unbanked and underprivileged people
For this purpose, Symbiosis School of Banking and Finance (SSBF) collaborated with Bank of India (BOI) to collect data from Symbiosis staff with the intention of opening bank accounts for them as a step towards Financial Inclusion and also to help them cope up with impediments of demonetization.
The drive was successfully conducted across six symbiosis campuses namely Lavale Hill top, Hill base, Hinjewadi, Viman nagar, Model Colony with the help of students, faculty and admin staff. The data was collected from security guards, housekeeping staff, mess workers etc. Details such as Name, aadhar card no., pan card no. , address, contact no. etc. were collected by the volunteers.
Nearly, 400 applications were recorded in total across Symbiosis, Pune. The data recorded was as follows:
| | |
| --- | --- |
| Total No. of Applicants | 389 |
| People without Pan and Aadhar card | 80 |
| People without Pan Card | 221 |
| People without Aadhar Card | 98 |
| People with Pan card and UID | 155 |
The drive was also conducted in other campuses with the help of volunteers, faculty and staff of the institution. There were good amount of responses gained at various campuses as well. The Banking Drive 2016, was a successful initiative undertaken by the ISR and Co-curricular committee of Symbiosis School of Banking and Finance as it helped us in promoting financial literacy and also helping the people to open the much needed bank accounts as they were facing tough after effects of demonetization.
Disclaimer
It is our endeavour to provide the accurate information on the website.
User should contact directly to authorised person in case of any query about information and content. Symbiosis School of Banking and Finance (SSBF) reserves the right to make changes to any content on the website at any time.