Biodiversity
Date: 27/01/2021 - 02/02/2021
No of participants - 86
E-waste is the name given to electronic products which are no longer working or nearing the end of their useful life. It includes almost any household item containing circuitry or electrical components with either power or battery supply, Ex - TVs, Monitors, Tablets, Toasters, Dryers, etc. E-waste consists of toxic components and improper disposal these products lead to the possibility of damaging the environment.
Proper disposal and recycling of e-waste is very important and to follow this biodiversity cell came up with an activity for the whole batch where students were asked to collect the E-waste from their house and society and give it for recycling OR to donate the equipment no longer used by them and are in usable state to the needy. Pictures and videos of students performing the activity was collected. All the participants also wrote a small write up about their experience.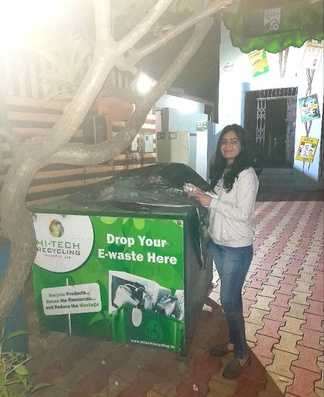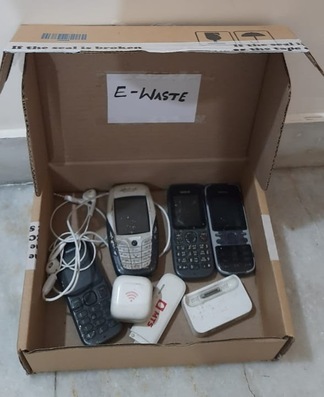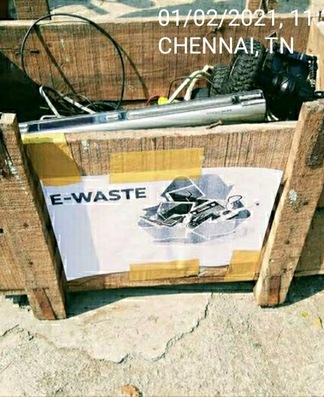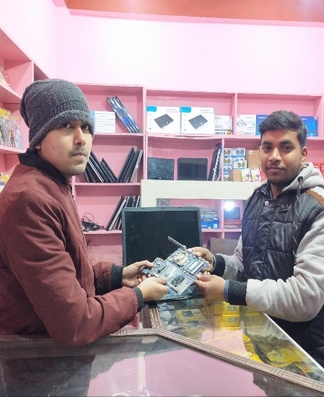 Earth Day 2021 - SANRAKSH was celebrated on 22nd April by the students of SSBF with an amalgamation of online as well as offline activities organized flawlessly by the students of Biodiversity Cell as a part of the global Earth Day 2021 Theme Conserve, Change, Contribute.
The event began in the late morning hours and was organized on a virtual platform to ensure maximum participation. Many members of the faculty along with Director Manisha Ketkar Ma'am enthusiastically attended the event, which was also presided over by the SIU Biodiversity Officer Shilpa Avate Ma'am. The event started off with inspiring speeches from both the esteemed ladies, which were followed by a compilation of students performing activities like planting trees, recycling garbage, saving electricity, etc as a part of Earth Day celebration. The short video was accompanied by a competitive round of poster making and presentation by groups of students from both the offline as well as online batch. The activity was judged separately for both batches and two winners were declared – Team Blue Crew (Online) and Team Caecilius (Offline) and all students were appropriately acknowledged and praised for their wonderful efforts and artwork.
The Earth Day event was a resounding success in terms of creating awareness as well as honoring the theme and message behind the celebration of this particular day. Everyone attending the event took away important lessons from it for which the students of Biodiversity Cell of SSBF can be commended and heartily thanked.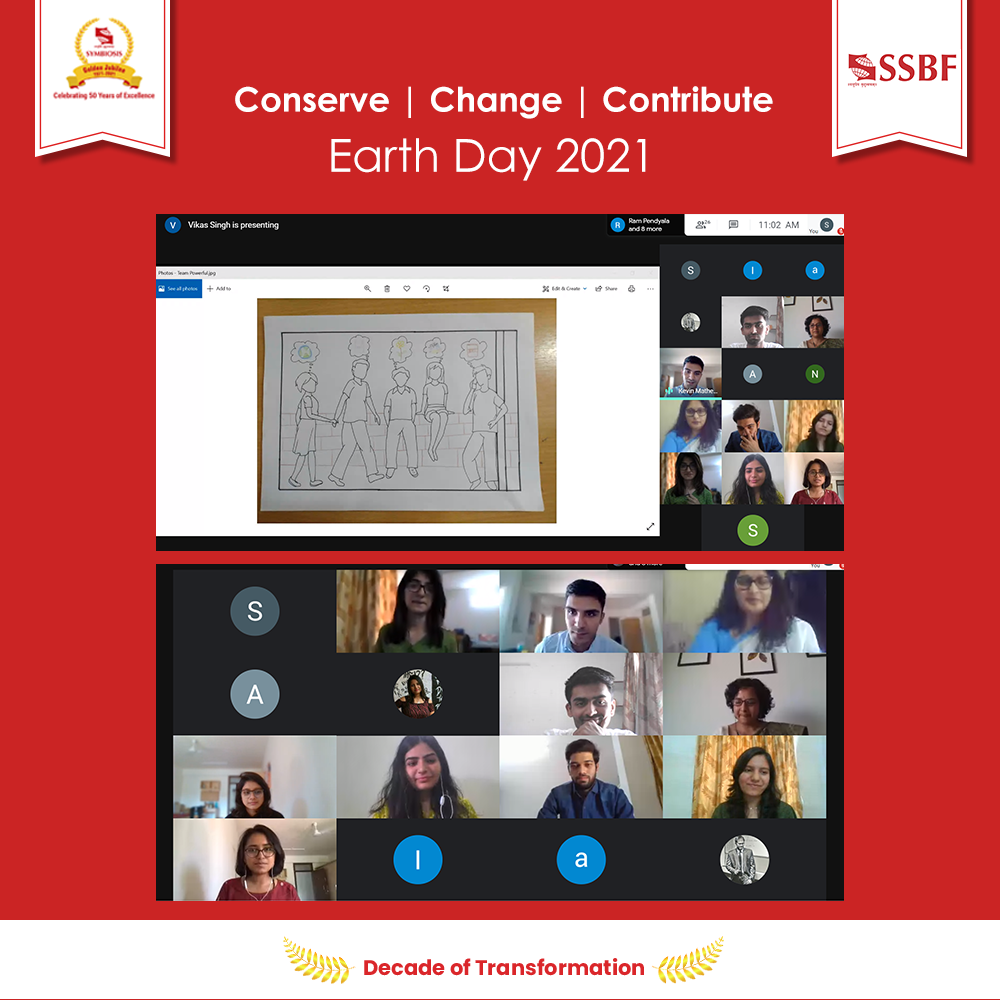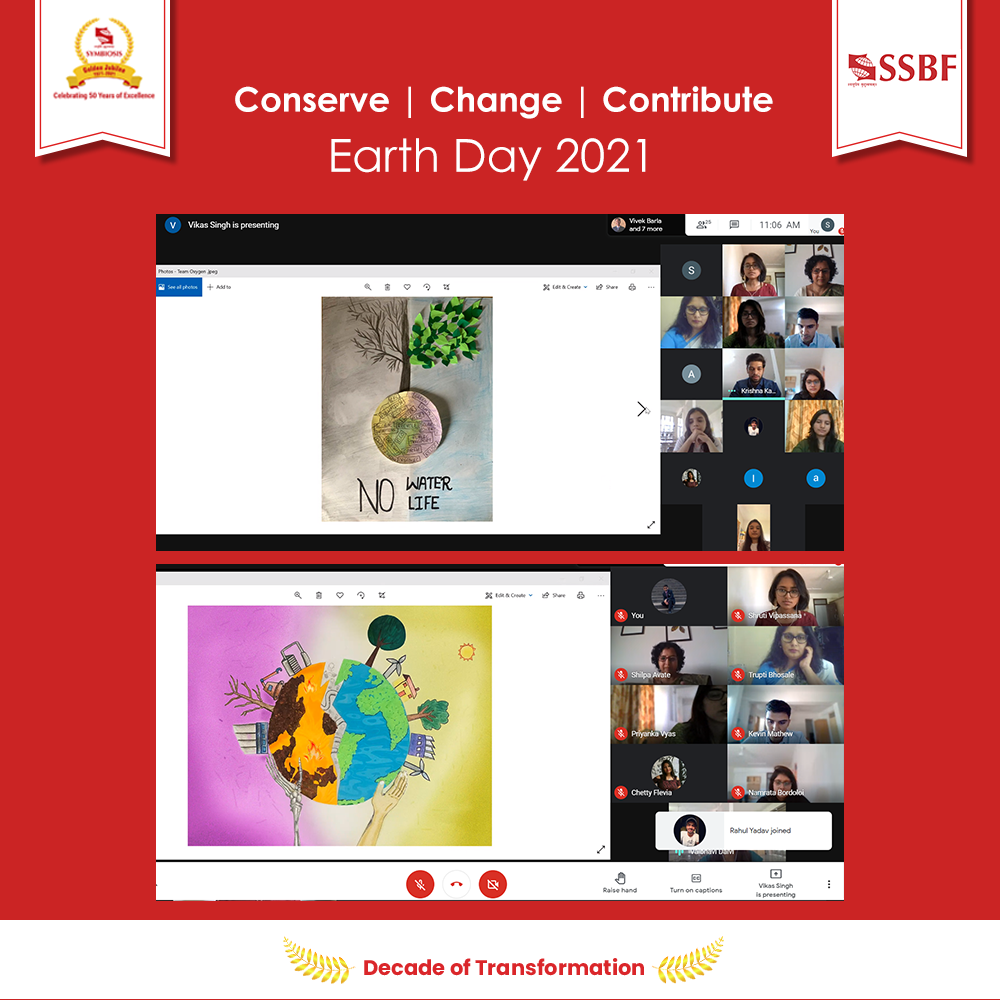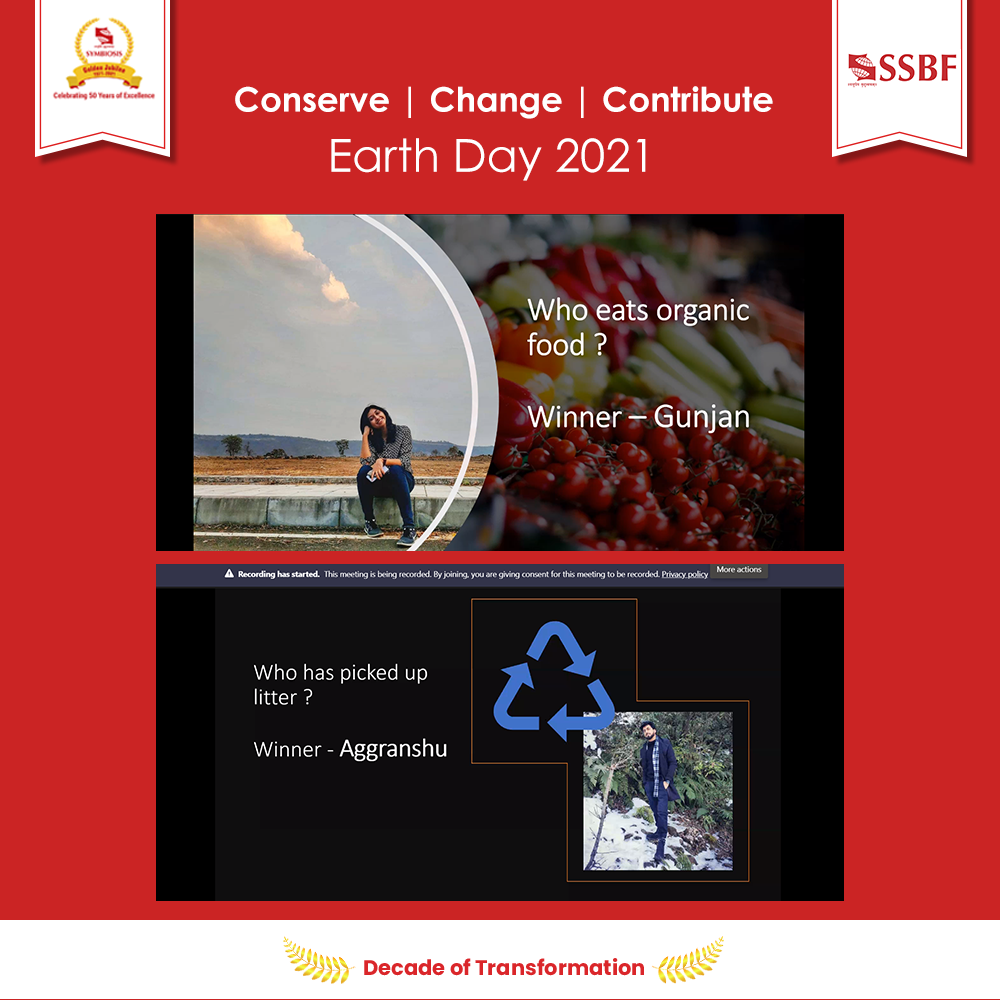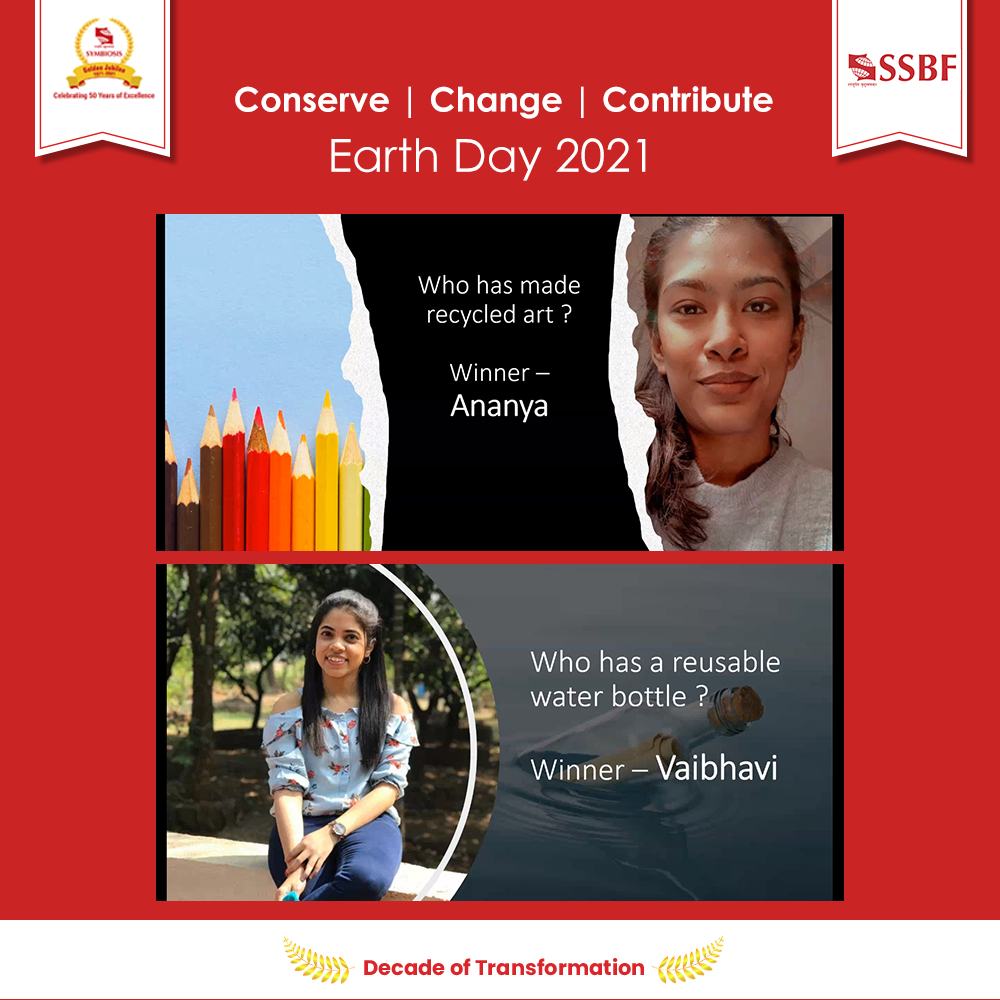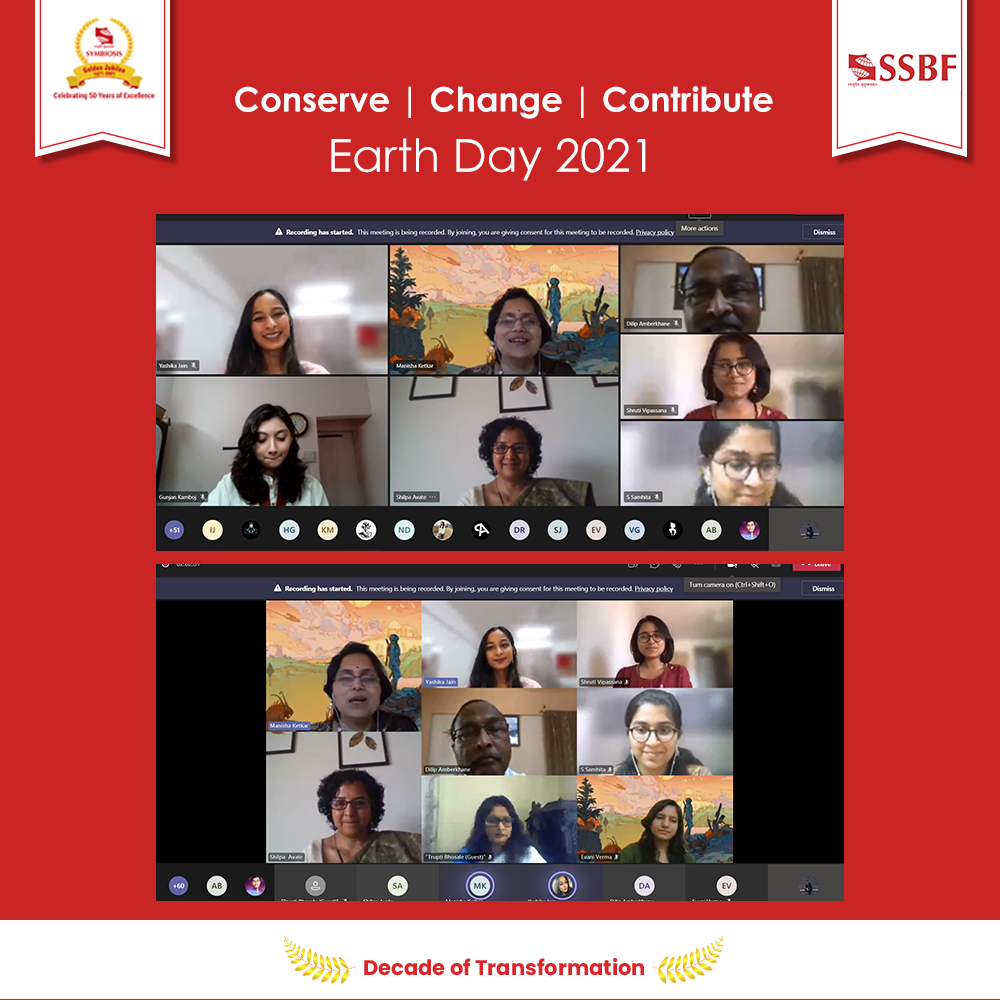 Disclaimer
It is our endeavour to provide the accurate information on the website.
User should contact directly to authorised person in case of any query about information and content. Symbiosis School of Banking and Finance (SSBF) reserves the right to make changes to any content on the website at any time.