Ethicon
Ethicon 2023 - The Symbiosis School of Banking and Finance's corporate interface team hosted ETHICON'23
Title - The Symbiosis School of Banking and Finance's corporate interface team hosted ETHICON'23
Date - February 25, 2023
On February 25, 2023, the Symbiosis School of Banking and Finance's corporate interface team hosted ETHICON'23, its signature event. Developing ethical perspectives through storytelling was the event's subject. Three respected dignitaries were invited to the event to share their own experiences while providing their thoughts on the topic.
Mr. Arindam Das, who has 20 years of experience in banking and consulting with practical knowledge in sales, credit, collections, and financial product development, opened the session. Moreover, he serves as senior vice president of HDFC Bank. He talked on ethical dilemmas while telling us stories and using examples from his own life. He also spoke about methods for resolving ethical conundrums. He then discussed the problem relating to loyalty and trust while providing various instances to make the topic more engaging.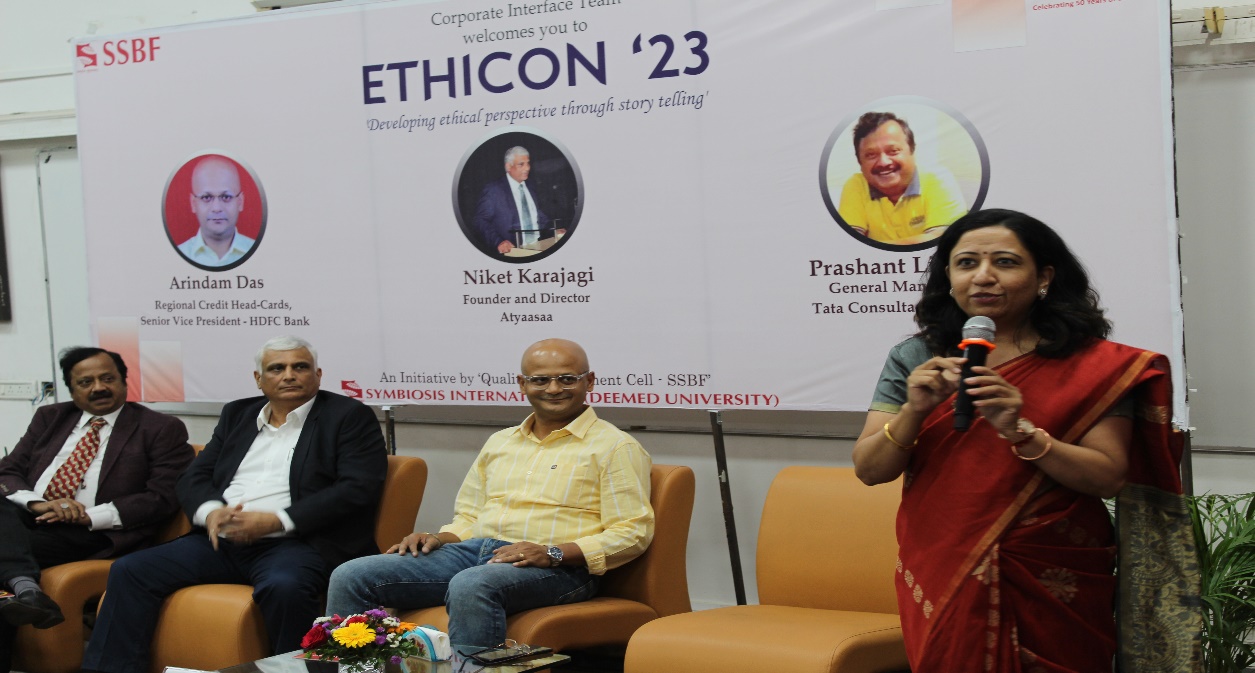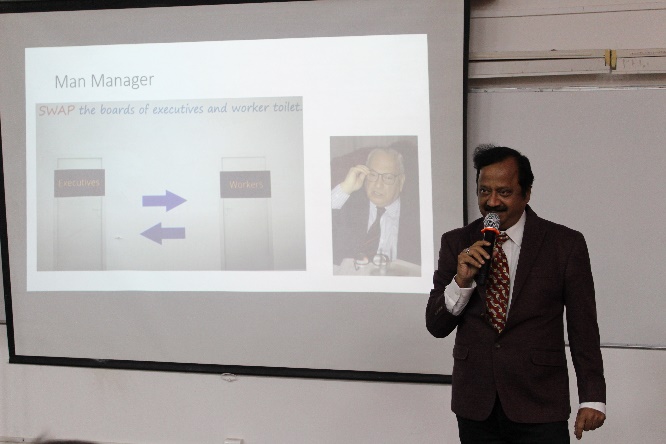 Our session's next speaker was Mr. Niket Karajagi, the founder and director of Atyaasa. He also serves as many organisations' custodian of ethics. He told us many stories that were relevant to the session's theme. He gave us an explanation of what trust is and how it is necessary for growth. He counselled us to constantly follow our consciences, the inner voice that guides us and informs us of what is good and wrong. He made the extremely fascinating statement that knowledge is the most powerful tool against ethical deviations and that all ethical infractions are ultimately the result of greed.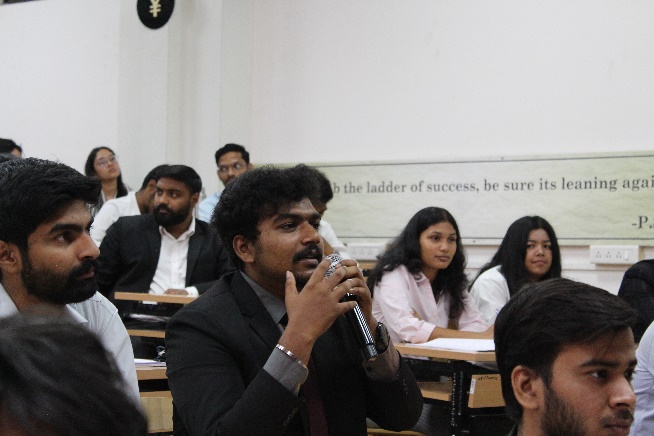 The day's final speaker, Mr. Prashant Likhite, General Manager HR-TCS, shared some well-known anecdotes with us, including those of CV Raman, JRD Tata, and Air India.
The session concluded with a question-and-answer segment in which the students posed insightful queries to our panellists, who then provided thoughtful responses. The event was a great success thanks to the panellists' and the students' enthusiasm.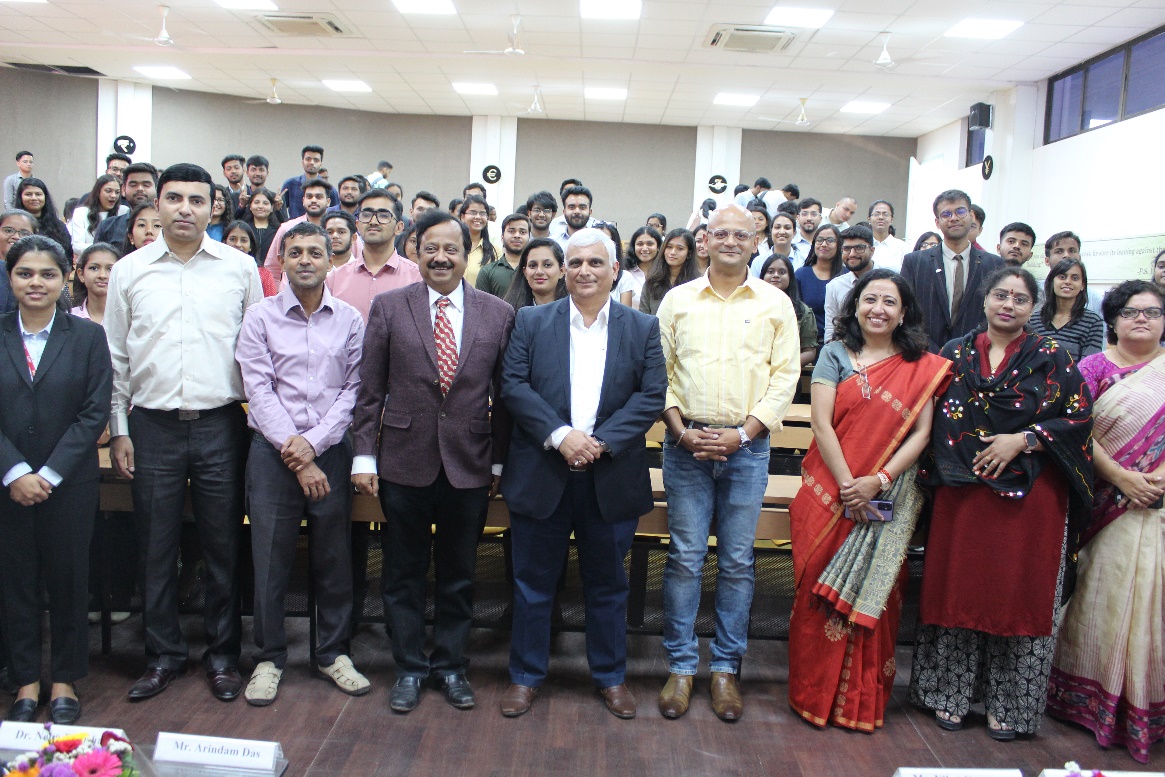 Ethicon 2021 - Skill Development From An Ethical Perspective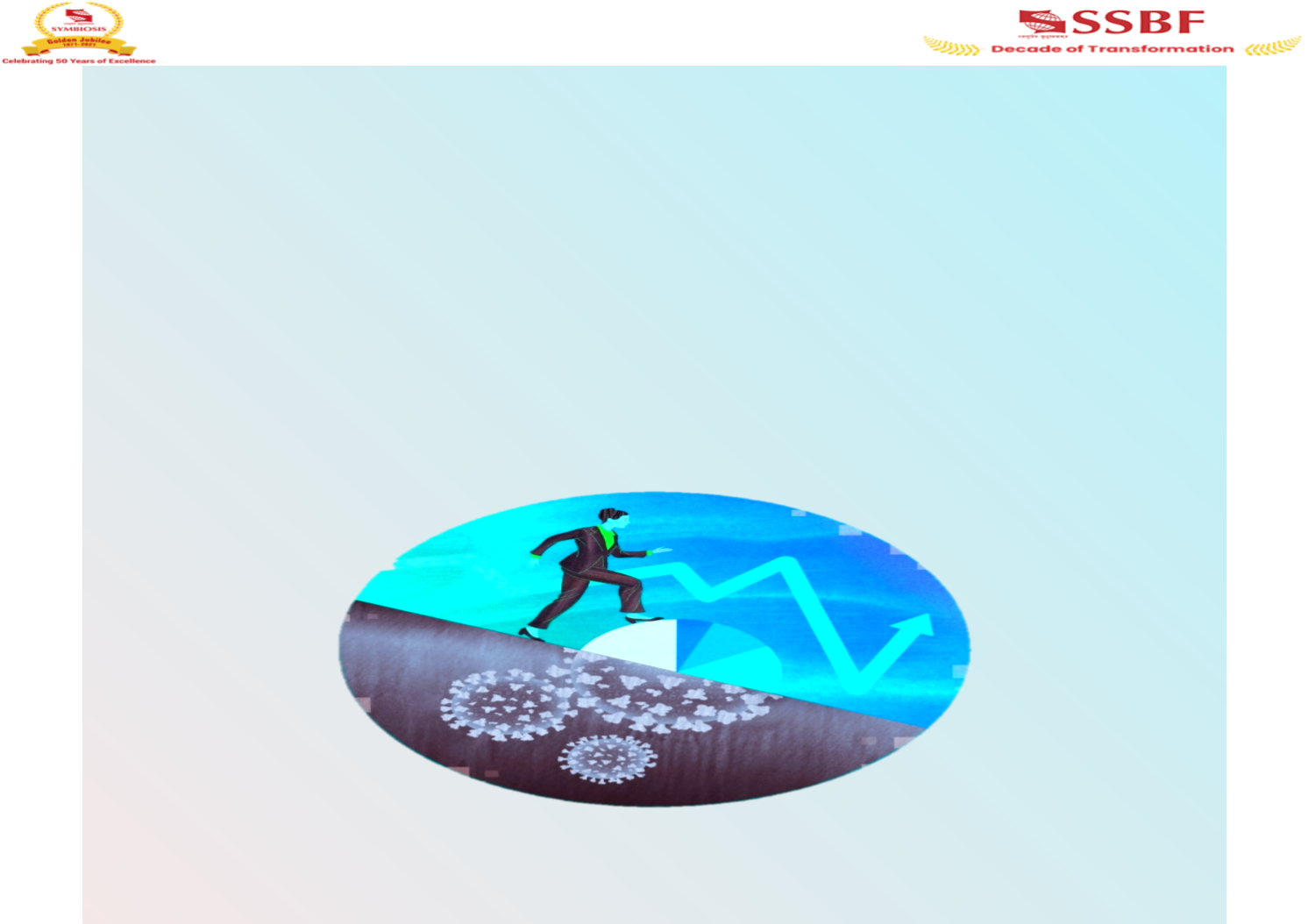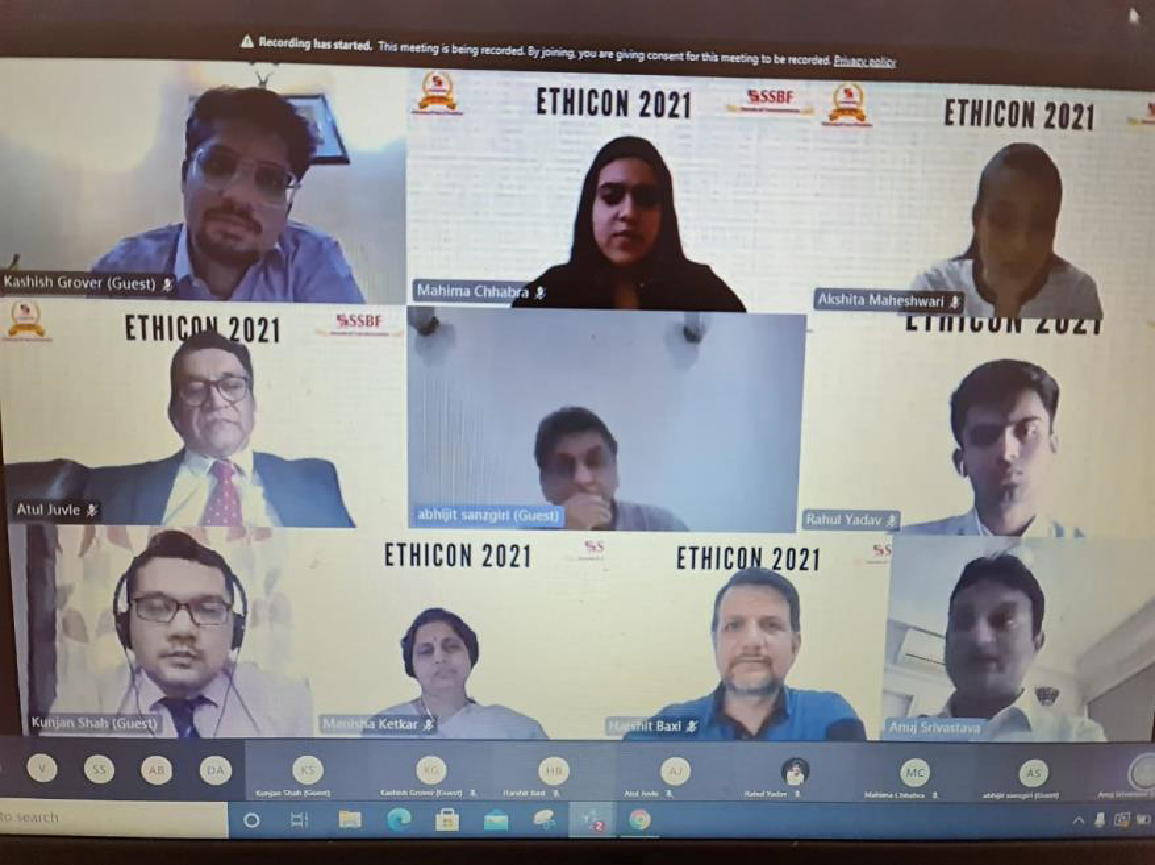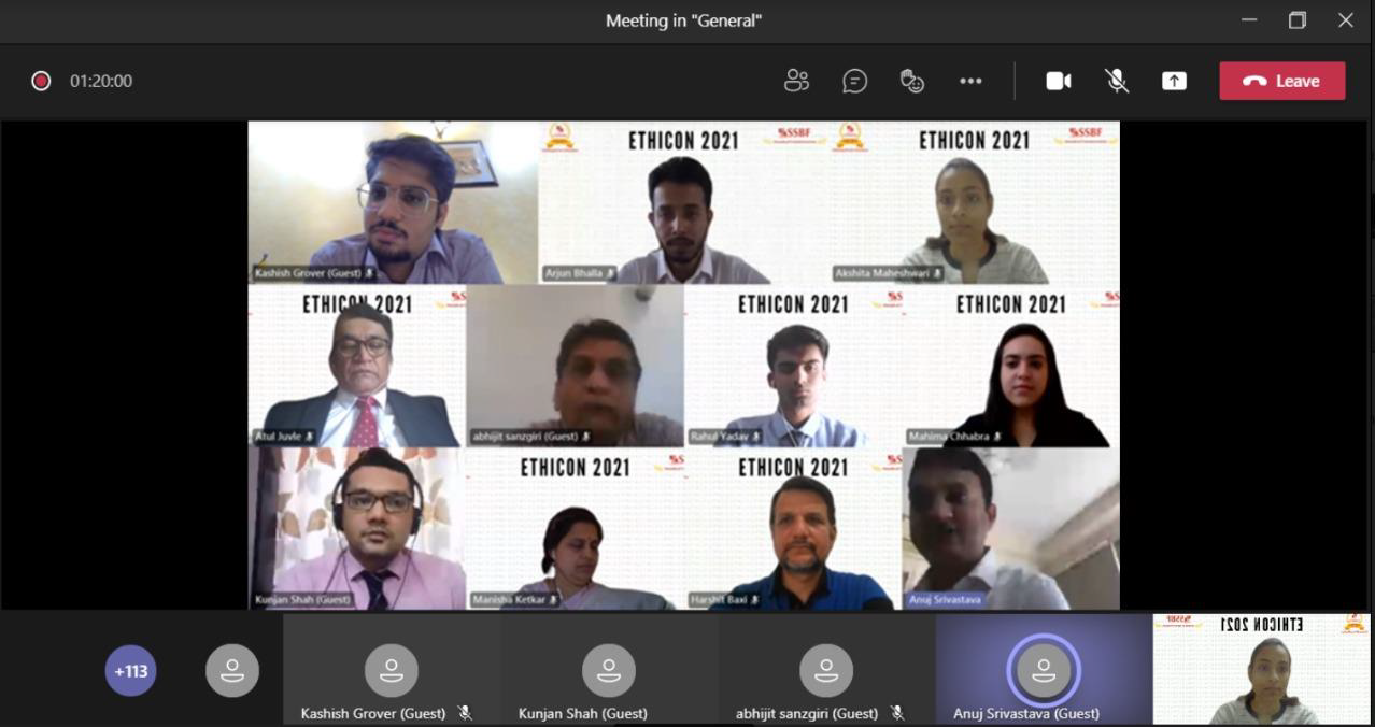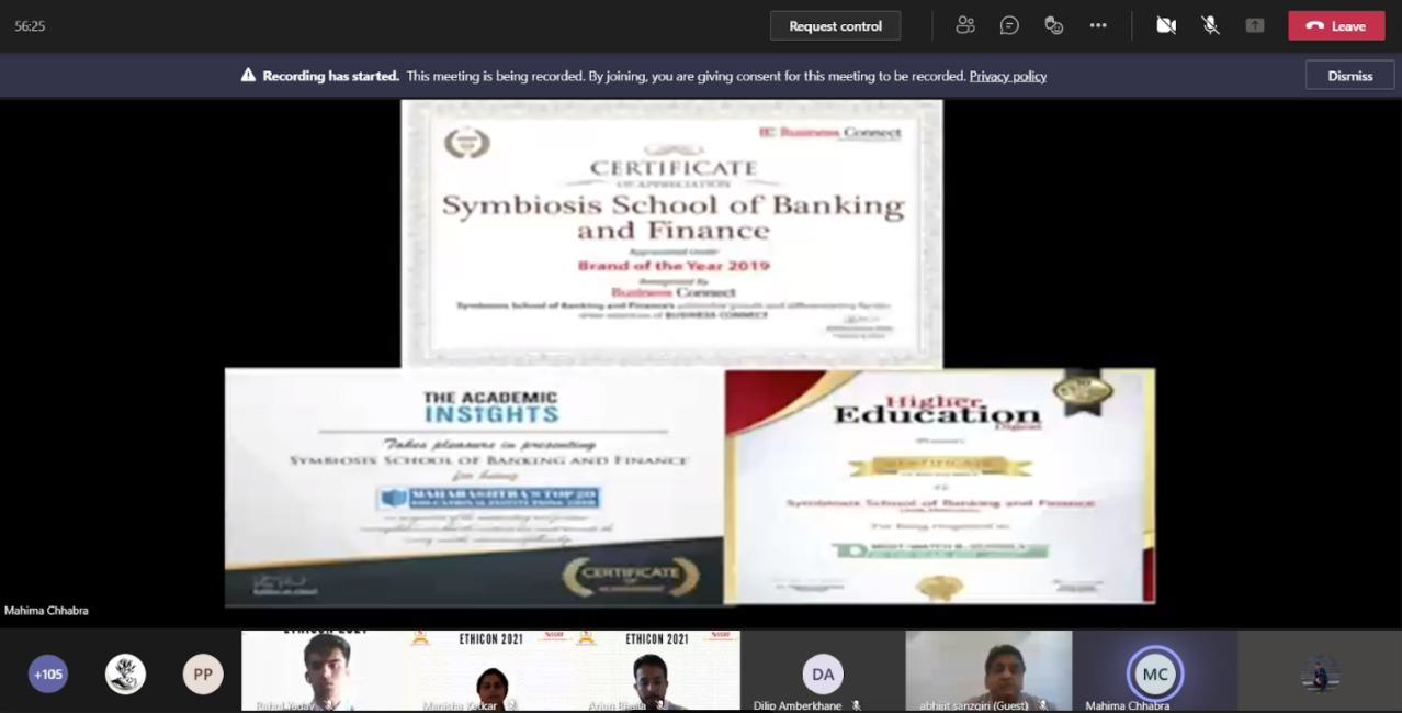 Title - Building Ethical Environment amidst pandemic in the BFSI sector,
Date - 17th April, 2021
Time-10 am - 11:20 am
Number of Participants - 200 Students approx.
Write-up about the event- Symbiosis School of Banking and Finance (SSBF) aspires to empower its students in building a resilient base in their domain and to be an asset for the recruiters. To keep pace with the shifting dynamics of the finance world, scholarly discussion forums and industry interface, 6 guests from top management of various companies in the BFSI sector were invite, to provide students with their understanding and point of view on "Ethics".
On 17" April 2021, Corporate Interface Team at Symbiosis School of Banking and Finance organised Ethicon 2019 with the theme "Building ethical environment amidst pandemic in the BFSI Sector.
"Ethicon" is one of the distinguished annual events at SSBF which accentuates deliberations by esteemed panelists from diverse functional areas on the significance of morals and ethics in personal and professional life for accomplishing social obligations. The panelists for the event were Mr. Anuj Srivastava, Vice President - Head of Portfolio Management, India transformation & QMI team at Royal Bank of Scotland; Mr. Kashish Grover, CIO, Legal Pay; Mr. Kunjan Shah, Managing Director at GautamLabdhi Wealth; Mr. Harshit Baxi, Global Head - Internal Audit and Risk management, First Source solutions Ltd.; Mr. Abhijit Sanzgiri, Senior Executive Partner - A.P. Sanzgiri & Co.; Mr. Atul Juvle, General Counsel, Compliance Officer and Company secretary - Schindler India Pvt Ltd. The event began with a welcome address by Dr. Manisha Ketkar, Director of Symbiosis School of Banking and Finance. The hosts of the event started with the introductory note on what Ethics really means. Ethics is knowing the difference between what you have a right to do and what is right to do. It is
Something that gives businesses, their leaders and employees a moral compass. Understanding the same through this session is what everyone was looking forward to. Ethics is what gives businesses and their employees a moral compass. An hour-long discussion took place touching upon the various facets of Ethics and its' importance for any organisation. All the panelists drew attention to how they view ethics and why it holds importance to them.
One of them felt that Ethics is important not because it's a subject in limelight but a way of life while another panelist highlighted how Ethics is important for organisations because it influences employee behaviour and Employee culture. There are always two aspects to Ethics. First one is the Ethical parameters of the employee and the other one is Company Culture and Policy. Company Policies are major contributors to defining the Ethical standards for any company and employees.
A new perspective that students came across was through a panel member Ethics as a skill. According to him, Ethics is an important skill today in addition to performance of core role as it differentiates good corporate citizen. Another Ethics as the Minimum value thread that is non-negotiable.
Repetitive emphasis was laid on importance of Ethics for building and sustaining brands. All the sustainable brands based on quality we see around are a result of stringent ethical practices, behaviours and policies. All the panelists then shared their experiences with Ethics in practice from industry. It was a great experience listening to and learning from all these varied experiences.
The event came to an end with a Q&A session from the students, it was undeniably an informative session which reinforced the sense of honesty amongst the students.
Click here for Panelist Details
Ethicon 2019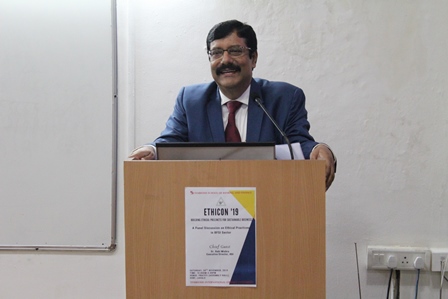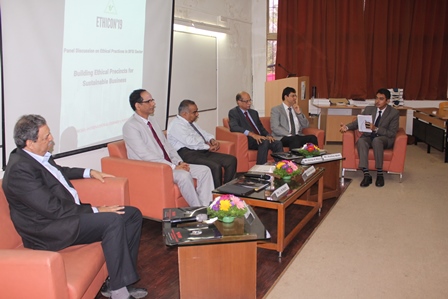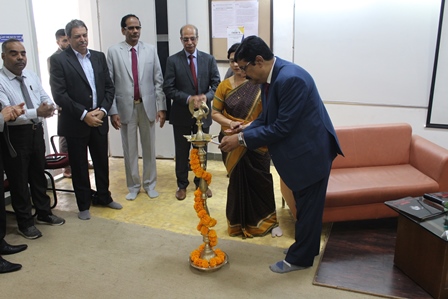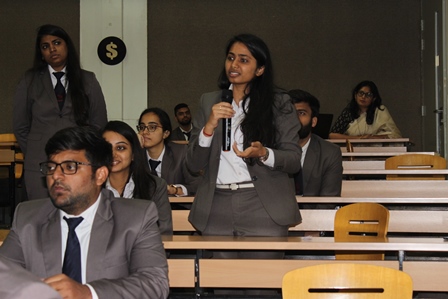 As the proverb goes, "before becoming anything, be a human", for becoming a human any person should have certain values and ethics.
On 30 November 2019, Symbiosis School of Banking and Finance organised Ethicon 2019 with the theme "Building Ethical Precincts for Sustainable Business".
The event began with the lighting of lamp. The guests were welcomed by Dr. Manisha Ketkar, Director of Symbiosis School of Banking and Finance. She then gave a welcome address.
Opening remarks was given by the Chief Guest- Dr. Rabi N. Mishra (Executive Director at Reserve Bank of India). Sir stressed on the fact that ethics starts from Swadharma and humans have the ability to rationalise between what is good and bad. Sir said that greed is inborn in us and we have to overcome it.
The panellists for the event were Mr. Pankaj Wahi, Executive Vice President (Finance & Accounts) at ISMT Limited; Mr. Girija Kanta Misra, Senior Banking Professional; Dr. Steward Doss, Assistant Professor at National Insurance Academy; Mr. Lakshminarayan Rath, Chief Vigilance Officer of Bank of Maharashtra; Mr. Rahul Mone, Senior Director at Pentagraph Advisors Pvt. Ltd. The moderator for the day was Mr. Prateek Rampuria, student of SSBF.
The discussion commenced with the key point being made that whenever a person faces an ethical dilemma, they should always ask whether the decision is harming any stakeholder. Winning the trust of customer should be a top priority. If one needs to grow, they have to think in terms of long term and always be ethical. Growth is inevitable without ethics. Ethics is the choice between doing right things and doing easy things.
The panellists shared their experience from the industry by highlighting the importance of ethics in modern banking and how lack of ethics is the major reason for all financial crisis. Mr. Rahul Mone shed light on what steps a customer should take so as to avoid frauds, the practice of whistleblowing and ways to protect whistle-blowers.
Taking the discussion forward, Mr. LN Rath emphasised that while taking any decision, we have to be accountable, transparent and do what we say. The panellists came to the conclusion that it is all about the intention. We should stick to our conscious and never think of going too fast. Most of the ethics we get is from home. So, if we want anything sustainable, we should ensure that we are ethical.
The event came to an end with a Q&A session from the students. It was undeniably an informative session which reinforced the sense of honesty amongst the students.
Ethicon 2018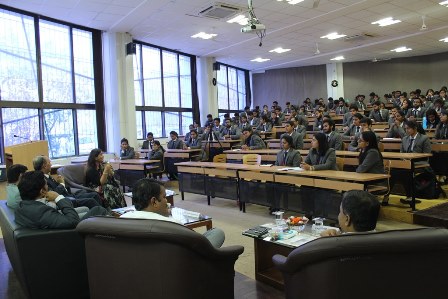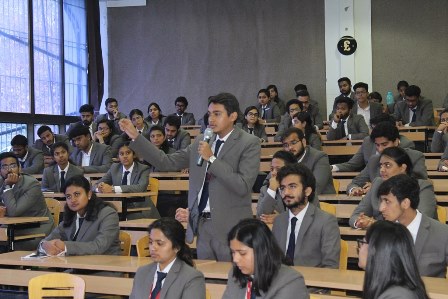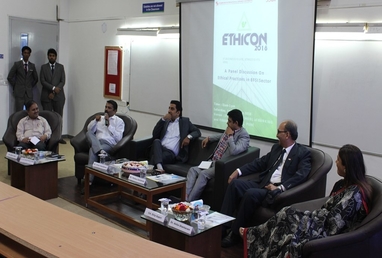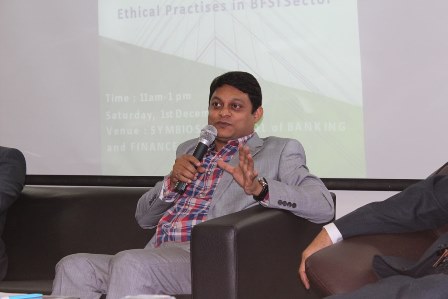 Upholding an ethical culture in banking is critical because of its importance to regulators, banks, employees and customers alike. Banks being the custodian of public money, it is crucial to be ethical. Observing the law is one basic professional requirement for banks. They must pay close attention to moral concerns in order to make the right ethical decisions on a day-to-day basis. Banking ethics are the moral or ethical principles that certain banks choose to abide by. Core ethical values include honesty, integrity, fairness, responsible citizenship and accountability. In that light, business ethics means choosing the good over the bad, the right over the wrong, the fair over the unfair, truth over lie. In light of the dynamic and debatable scenario of BFSI sector today, it is evident that ethics are of supreme importance in this sector.
On 1 December, 2018, Symbiosis School of Banking and Finance (SSBF) organized Ethicon 2018, a new initiative by SSBF on ethical practices in the BFSI sector. The panelists for the discussion were Mr. Pankaj Dahibhate, Ethics and Compliance Leader, India Operations part of Global Ethics and Compliance Team, Cummins India; Dr. Anita Shantaraman, founder of www.ethicsindia.com; Mr. Vivek Vasudevan, Risk Management Trainer; Retd. Col. Dilip Sopori and Prof. Dr. Ashish Mukund, Vice Principal in Accounting and Taxation at BMCC, Pune. The moderator for the day was Mr. Girish Joshi.
The event began with a welcome address by Dr. Manisha Ketkar, Director, SSBF, in which she stressed that ethics is knowing the difference between what one has a right to do and what is right to do. Following this, the discussion commenced with the key point made being that ethics is not a sector specific concept. It must be present in all sectors of industry and in all walks of life. The panelists shared their experience from the industry and brought out various incidents during their career in which values like honesty, integrity and loyalty played an important role. They discussed how culture is essentially a an outcome of ethics practiced individually and collectively.
Today, organizations have introduced the concept of whistle blowing which empowers individuals to bring unethical practices to the management's notice. The panelists encouraged the practice of whistle blowing, while also throwing light on the different protections available to whistleblowers. With growing sensitivity towards unethical practices, the corporates have very little tolerance towards unethical misconduct. Prof. Dr. Ashish Mukund explained that rules are basically spun around principles, which also form the base for ethics. Taking the discussion forward, Mr. Pankaj Dahibhate talked about the role of independent directors. There may be situations where there comes an ethical dilemma but if one has the right principles in mind, one would not go wrong ethically. Talking about a company's urge to find a shortcut to earning more profits through ethical misconduct, Dr. Anita Shantaraman quoted, 'Managing profits is like playing tennis with your eyes on the scoreboard and not the ball.' It is essential for any business to be ethical in order to be sustainable. Any profits that follow through unethical practices will eventually come out in the open and cause the business to crash.
After an insightful discussion with the speakers, students were keen to ask questions and seek more perspective. The event concluded with a round of applause and a reinforced sense of fairness, responsibility, loyalty and commitment among the students.